Description
Come and learn how to boost libido using safe, natural and simple solutions. You will be greeted with a warming mocktail and 'Passion' filled raw chocolate, both infused with certified pure therapeutic grade essential oils, nourishing your body and soul!
We will look at a number of simple solutions (many completely free!) that can be incorporated into your routine to allow your body to thrive. Learn how essential oils and other gifts of the earth can naturally support your body to give and receive love freely all the while addressing both physical and emotional needs of our bodies.
You will also have the opportunity to make and take home a 15ml blend of essential oil to use as a sensual massage oil (additional $15 per blend)
Here is an example of one of the blends: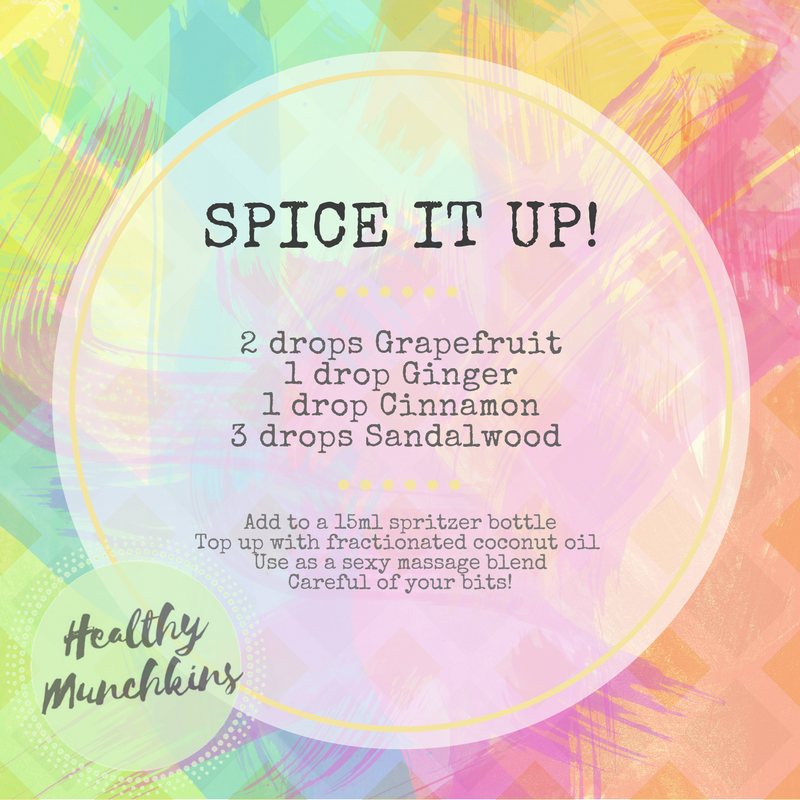 Grapefruit - The oil of honouring the body - promoting body acceptance
Cinnamon - The oil of sexual harmony - boosts libido, protects male fertility, is warming to the body, promotes body acceptance, feel

ing attractive, accepted and promotes intimacy

Sandalwood - The oil of sacred devotion - assists one in reaching beyond their current confines and belief systems
Ginger - The oil of empowerment - known to boost libido, is warming to the body and perfect for spicing things up!
YOUR FACILITATOR
Alison Bartolo - founder of 'Healthy Munchkins' will guide you through an express workshop outlining the exact methods to target common household problems with simple, easy and extremely effective solutions. Having cleared her medicine cabinet over a year ago, it now consists of these exceptionally potent essential oils, some band aids and a heat pack - that's it!! Where's the rest? COMPLETELY GONE!
Come and hear her story of how she shifted from synthetic to plant based solutions and how simple and easy it was - she's now on a mission to show you how you can do the same and reap the benefits across the home!
​This content-rich workshop will leave you feeling empowered to take control of your health. You will be given access to resources to continue your own education and tools to take a proactive approach to your own health and well being.
This workshop is open to (almost!) all - men, women, couples, singles (workshop not suitable for children). We are looking forward to welcoming you!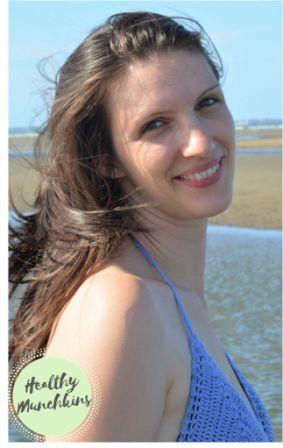 I am so looking forward to meeting you!
With love, health and happiness,
Alison Bartolo
Healthy Munchkins
hello@healthymunchkins.com.au
www.facebook.com/healthymunchkins