Description
Never tried a drop of doTERRA essential oil but have heard about some amazing experiences that have roused your curiosity? Or just want to learn a bit more about just why everybody is using doTERRA essential oils?
Come along to this event to find out just how these drops of doTERRA essential oils can help your family with sleep, sniffles, tension, vitality, energy, proper gut function, behaviour, mood, skin support, proper muscle and joint function, emotional support or just simply to relax and enjoy beautiful aromas - genuine, pure and ethically sourced essential oils can support every area of wellness and we're excited to show you how!
Not experienced a sample yet? Please email ussen@aapt.net.au with your top health concern and we will hook you up with a sample of these drops of magic to try for yourself!
Your questions answered:
If you're wondering any of the following ....
* What are essential oils?
* What can I use them for?
* Do they really work to support my body's wellness?
* How do I use them safely for adults, children, babies, and pregnant mamas?
* How will I know what to use and when?
*How come the doTERRA oils I've tried are so effective compared to previous essential oils I've tried?
*Are essential oils ever safe to ingest?
.....then you're in exactly the right place!
Who are we?
We are a group of passionate, educated people advocating for healthy choices in the home. We are raising awareness in our local community by educating on a simple and effective approach to low-tox living. Every class we run here at Banyo Library we are donating $50 to the Healing Hands Foundation, supporting communities across the globe. Learn more here: https://www.doterra.com/US/en/healing-hands-foundation-about
(Although we take your health VERY seriously, we also know how to have fun!! We like to keep our classes light-hearted and relatable - and we also like to nibble delicious nourishing treats while we're at it!) Scroll down to learn more about each of us and how we can support you!
Who are you?
Hello! It's lovely to meet you! Here's what we know about you! You deeply, deeply care about the health and wellbeing of your family. With a healthy pinch of skepticism, you have heard on the grapevine about essential oils working for others and are curious as to what they are about. Your previous experience with things labeled 'natural' hasn't always been all that crash-hot and as a busy being, your time is your most precious commodity, so you're wary of unnecessary spending of something you don't have a lot of time to learn about.
But, if you knew they actually worked, you'd love the idea of a more natural and more cost-effective approach to health, you love the idea of having powerful tools available in the home 24/7 and in your gut, there is this inkling and curiosity. Whilst these oils may not be for you, you're open to learning some basic skills.
Who are we kidding? That was each of us!! But if any of the above sounds like you too, then you will fit seamlessly into our growing community of conscious health-seekers. Whether you prefer learning online or face to face, we have stacks of ways to help you keep learning without the overwhelm.
TICKETS AVAILABLE FOR THIS EVENT:
Full Price: $11 per person or $12 for 2 people
Early Bird: $5 per person or $6 for 2 people - book by Sun 20th October 2019
***Bring along a friend for free and receive a free aromatherapy lava bead bracelet - each!* Conditions apply***
Workshop Dates for 2019:
Thursday 24th Oct 6:30-8:30pm - Banyo Library - Downstairs Meeting Room

Thursday 28th Nov 6:30-8:30pm - Banyo Library - Downstairs Meeting Room
Each month, two of Brisbane's doTERRA Leaders will be facilitating the class. Read more about us below!
More about us:
Hi I'm Tiffany Magnussen, Founder of Oils with Tiffany, passionate educator of CHOICES and a contented stay-at-home Mum.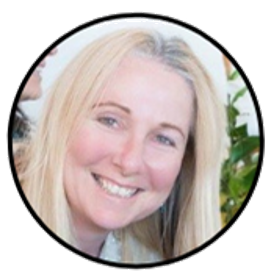 I have used oils for my own health as well as for my gorgeous boys. My eldest boy suffers from feelings of worry, nervousness, head tension and upset tummy which in the past had lead to school avoidance. My youngest has been diagnosed with ADHD and Tourette's. After many years, doctors and specialist appointments, I discovered the magical world of doTERRA essential oils and how they can support my family for their physical and emotional needs, as well as my own. I am passionate about using these oils every day, in every way possible, to reduce the number of toxins, chemicals, over the counter drugs and synthetic fragrances that we use in our home. As a result, I have uncovered a much more settled and grounded household....as well as discovered my purpose in helping others.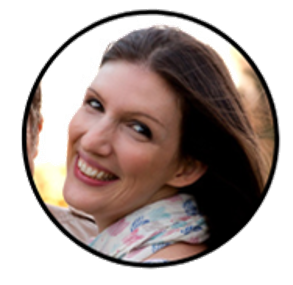 Hi I'm Alison Bartolo, a Diamond Leader in doTERRA, founder and owner of Healthy Munchkins, a stay-at-home Mum and a passionate advocate for families having CHOICES in their home.
Four years ago, as a family, we had a powerful experience using essential oils in our home. It was a moment that woke myself and my husband up to the power that nature can have. Since that time, we have compounded our experiences and are simply astounded with their impact not only for supporting our body systems but for detoxing our home of toxic chemicals, using in our food and supporting our emotional wellbeing.
We use essential oils in our home in multiple ways every day for ourselves and our three children. We love that doTERRA has given us the freedom to educate other everyday families to do the same. Whether it helps with an ongoing issue in the home or a full lifestyle revamp, we are committed to educating our expanding wellness community.
Hi I'm Heidi James - Silver doTERRA Leader from Heidi James - Enchanting Little Treasures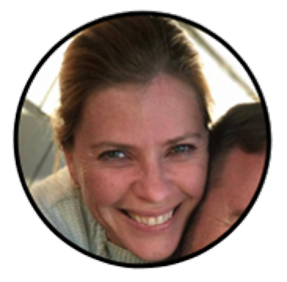 Heidi has a Bachelor of Nursing with a Post Graduate in Special Care of the Newborn and splits her time between being a Mum to 3 gorgeous children, being a Silver Leader in doTERRA and a Clinical Neonatal Nurse. Heidi brings extensive knowledge of care of neonatal babies, for the past 12 years, and merges this with her passion and in depth understanding of essential oils. Heidi is dedicated to a life of wonder with her enchanting little treasures - the babies on her ward, her own children and these enchanting bottles of magic from doTERRA!
Hi I'm Lisa Duncan, doTERRA Premier Leader, founder of By The Sea Oils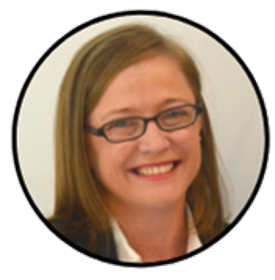 Lisa is a mother of three teenagers. Lisa travels Australia passionately educating on healthy life choices. Lisa is a business coach and owner of 'Focus Business Consulting' specialising in empowering women to take action in their own lives and embodying the very change they want to see. Lisa's ever-growing doTERRA business beautifully weaves her passions for both low-tox living and women's empowerment.
"There is so much opportunity for all humans to live a chemical free, healthy and empowered life"


Hello!! I'm Meg Bell from Ripple Effect Essential Oils.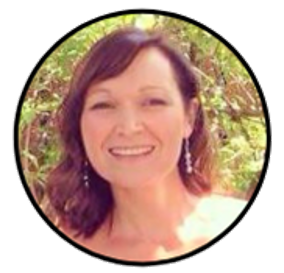 I am a working mumma to three gorgeous and unique little boys who are my inspiration in sharing the incredible ways that essential oils can support you and your family with health and wellness. I was introduced to doTERRA through a trusted friend when I brought my third baby home from the hospital. Sleep was a distant memory and my whole family was struggling with the change to our family dynamic. Through the use of these oils, I was able to help support myself and my family though emotional and physical challenges and regain our sense of harmony and contentment. I have seen first-hand the positive impact these oils have had on me, my family and in our home. Now, my aim is to share the benefits these oils can bring in the hope that you may experience the same peace, empowerment, and joy that I do. I love seeing and hearing from people as they realise how incredibly safe, affordable and effective these gifts from nature are. I am looking forward to supporting you as you welcome essential oils into your daily life.
Hi I'm Monica Christie, doTERRA Premier Leader, founder of 'Oils with Mon' and 'Essential Bits & Bobs'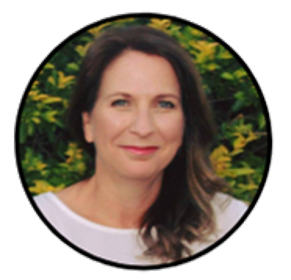 Monica has been sharing her love for essential oils with a particular interest in the emotional benefits and fitness tool. With nutrition a foundation for both physical and emotional health, Monica is excited to share how using doTERRA oils and supplements internally has shifted the health of her home and her growing wellness community.
Introducing Sarah Bullimore-Dowling - doTERRA Elite Leader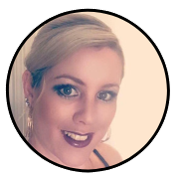 Sarah enrolled with doterra in May 2017. Her passion for sharing the oils and natural solution products grew when she experienced amazing outcomes for own and her family's health. She is a wealth of knowledge in respiratory health as a long term asthma sufferer. Sarah runs a successful home hair salon an incorporates her doterra business and aromatherapy supplies business.
Hi, I'm Vicki Ryan, also known for The Ryan Tribe - Essential Oils.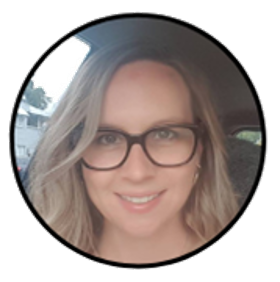 I am a Premier Leader with doTERRA, and a busy mum to 3 amazing little people. Almost 2 years ago, I stumbled upon these bottles of joy. My husband Daniel and I couldn't believe the immediate impact they had on our family. I wanted, no, I needed to share these with as many families as possible. I love running oil workshops and sharing the oils, 1 drop, 1 person, 1 household at a time.
FAQs
Are children allowed at events?
We love kids and have designed our business to work around their needs. However, we do find that at these educational sessions, guests are less distracted when children are not in attendance. If possible, we recommend scheduling some 'me time' and getting as much out of the session as possible. If you aren't able to organise someone to look after your little ones, please shoot us a message and we'll problem solve with you! Babies not yet on the move, although distracting due to their cuteness, are welcomed!
What are my transport/parking options for getting to and from the event?
Banyo Library backs on to Banyo rail station with direct links to the city. There is a carpark behind the library.
How can I contact the organiser with any questions?
Please email tmagnussen@aapt.net.au and we will do our best to help you!
Do I have to bring my printed ticket to the event?
No, just show us your ticket on your phone on arrival!
What are the conditions for the free lava bracelets?
Bring along a friend who does not have a doTERRA account - at no additional cost, AND receive a free aromatherapy lava bead bracelet - each! This offer is only available to those who do not already have a doTERRA account unless part of the Oils with Tiffany community. Members from alternate teams are very much welcomed at all Oils with Tiffany events, however free gifts cannot be provided. Thank you for your understanding.
What is the address?
Please check your order confirmation for the venue details. The venue is located in Nudgee, Brisbane, QLD 4014. We can't wait to meet you!
-
With health, wealth and happiness,
Tiffany Magnussen & the 'Banyo team'
Oils with Tiffany
E: tmagnussen@aapt.net.au
E: www.facebook.com/Oilswithtiffany