Description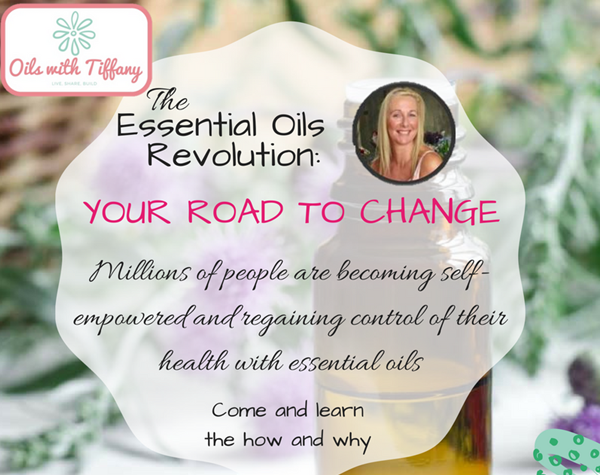 Whether you are a new or veteran user of Essential Oils, this class will equip you with "Essential" knowledge and methods for any roadblock that obstructs your path along the way.
Whilst this class has been specifically designed for children with special needs, information gained during this class can easily be adapted and implemented to assist and support all children regardless of their needs ... I mean, let's face it, all children have a tendency to get a little overexcited and rambunctious at times.
In this class you will learn about
Oils for Digestive, Brain, and Cellular Health

Oils to help with Emotions and Focus

Support for Daily Transitions

Oils to support Symptoms of Autism, ADD/ADHD, and More

Behavior Issues

Tips and Recipes and

Much More!
As part of this class you will also receive an 'Essential Oils for Special Needs' Guidbook which includes the following information:
Class Summary

Reflexology Charts

Oil Safety
---
Meet your facilitator Tiffany Magnussen, founder of Oils with Tiffany, is an Essential Oils enthusiast, Wellness Facilitator, Certified AromaTouch Practitioner, Business Owner and Mum based in Brisbane, Australia. Tiffany has used essential oils for her own health as well as for her gorgeous boys. Tiffany's eldest boy suffers from feelings of worry, nervousness, head tension and upset tummy leading to school avoidance. Tiffany's youngest boy has been diagnosed with ADHD and Tourette's. After many doctors, specialist appointments and $$$$s later, Tiffany discovered the magical world of doTERRA essential oils and how they could support her and her family for both physical and emotional health and well-being.


---
You've already heard how incredibly fast and effective essential oils are, so now is the time to come along and really learn exactly how to use them and start implementing them in your daily life, ridding yourself of toxic body and household products and learning about nature's powerful solutions.
Bring a notepad - you will need it!
We are so looking forward to meeting you!
With health, wealth and happiness,
Tiffany Magnussen
F: www.facebook.com/oilswithtiffany
W: http://mydoterra.com/oilswithtiffany
E: tmagnussen@aapt.net.au
M: 0439 547 151