Description
Event Timings
This will be a 2-day event. Day 1 will consist of 3 best-of-3 games with the two semi-finals and then the preliminary final. Day 2 will be the grand final played as a best-of-5.
(All photos shown on this page are from previous events)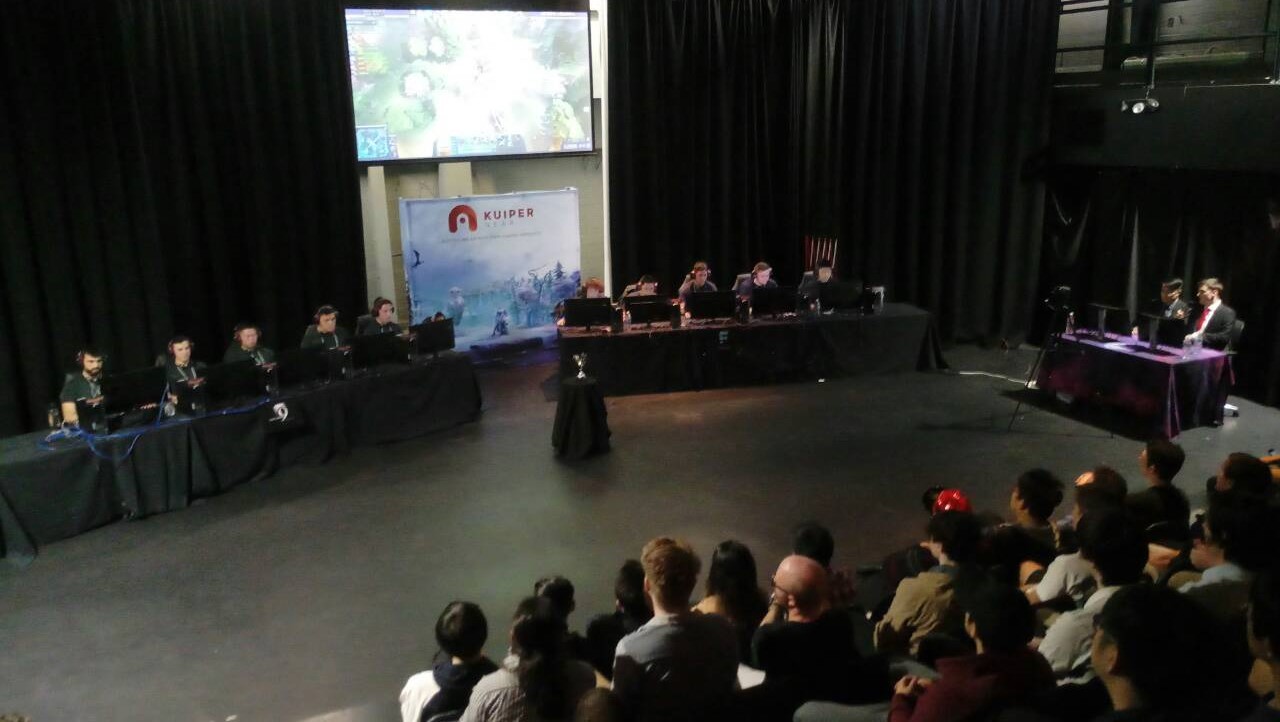 Event Summary
The Australia Esports Federation (AEF) welcomes all gaming fans to join us at our main event for the Dota 2 Season 5 finals. This day will feature the top 4 qualifying teams of the Australian and New Zealand Dota 2 scene and most likely some famous names from the professional circuit. This will be a 2-day event, with the semi and preliminary finals to be played on the Saturday and the best-of-5 grand final to be played on Sunday.
If you haven't been to a live esports event, then this is the event where you want to be. Last season, we had a sell-out crowd of 200 people and everyone had a blast of a day. The day also includes gaming areas and fun competitions for everyone.
If you want to see how it feels on the day, nothing does it more justice than the video made by our friend MishManners. https://www.youtube.com/watch?v=mP5vsxHznRo
Location
The event will be held at the Union Theatre at the University of Melbourne. Venue is already CONFIRMED and locked in.



Competitions on the day
Best Dota 2 cosplay costume. Anyone who attends in cosplay will receive a complementary Dota 2 mousepad valued at $30 RRP (see below). This is our way of saying thank you for lighting up everyone's day. The best costume of the will receive a major prize giveaway that'll be announced on the day.
1v1 Dota 2 competition. For any attendee that wants to test their skills. The winner of the competition will win a prize and a chance to test their skills against one of the qualifying team's mid players.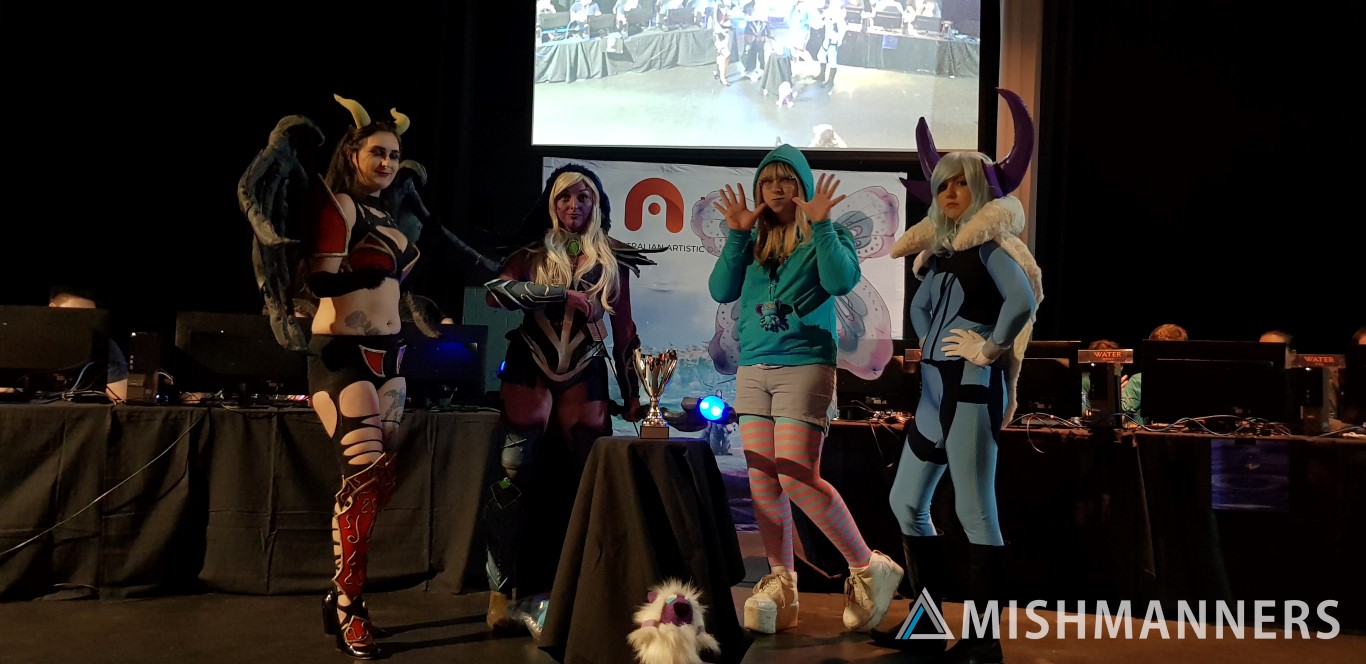 Casual gaming booths
For those who want to have a bit of fun with other gamers, we are here to accomodate you. We will have 4 casual gaming booths on the day:
Rocket league - soccer with derby vehicles basically
Mario Kart on Nintendo 64 - a classic game
Supersmash brothers on Nintendo 64 - another classic
1v1 Dota 2 - challenge your mates to a 1v1 duel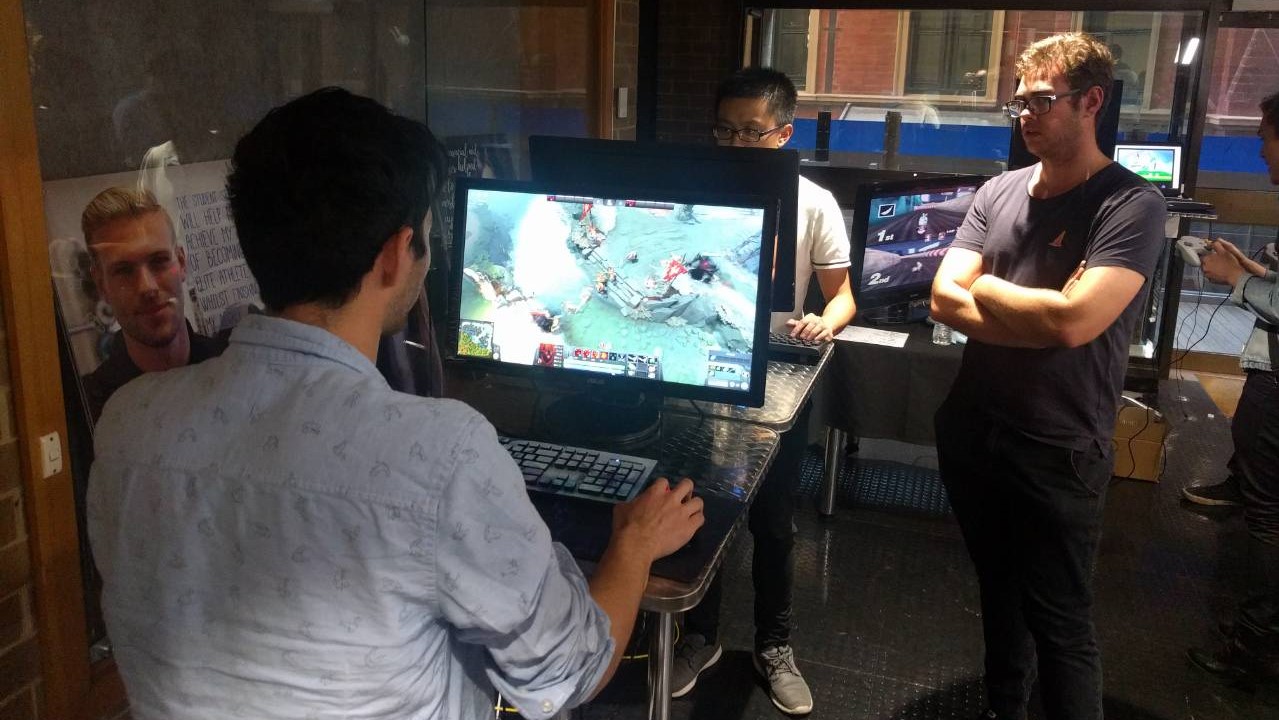 Tickets
$20 - 1-day pass for Saturday or Sunday with free food + 1 free drink included
$35 - 2-day pass with free food + 1 free drink included for each day
$50 - Silver Class - Choose from 1 of 5 limited edition hero themed mousepads (see below) valued at $30 RRP with your ticket. Free food and 2 drink vouchers on each day.
$100 - Gold Class - Choose from 1 of 5 limited edition hero themed mouse and mousepads (see below) valued at $100 RRP with your ticket. Free food and unlimited soft drinks on each day.
$300 - Interstate deal. Bring a friend and get 2 tickets for both days. Accomodations for a double room at a 4 star hotel included.

Mouse and mousepad items
The limited edition Dota 2 themed mouse and mousepads. These products are designed by gamers to be premium quality suitable for professional players. Available on the day at regular retail prices of $30 per mousepad and $100 per mouse/mousepad combo.
Items to be collected on the event day. If you can't collect it on the day, then send us an email and we will post it to you after the event.