ESOP's the magic tool to unlock business performance, employee engagement a...
Description

According to the latest academic research Employee Share Ownership Plans (ESOP's) appear to increase sales, employment and sales per employee and ESOP companies that combine employee ownership with a participative management style grow 8-11 % faster p.a.
Business owners and advisers alike know that staying on top of industry best practice is critical to long term growth and success. Don't miss this opportunity to learn the latest about Employee Share Ownership Plans (ESOPs) for your business and your clients. Join Succession Plus, Australia's leading exit planning advisory firm, for a workshop session that offers an overview of Employee Share Ownership Plans and explains how various types of ESOPs are used to increase productivity, improve employee engagement, growth and profitability.
The workshop will also include a breakdown of Succession Plus's unique 21 step process in Business Succession and Exit Planning and a detailed analysis of key ESOP issues:
* Learn what an ESOP is and the key design factors.
* Identify various types of ESOPs and when and where to use them.
* Understand potential business benefits of using an ESOP.
* Explore client case studies of Employee Share Ownership Plans in action
ABOUT THE SPEAKER - CRAIG WEST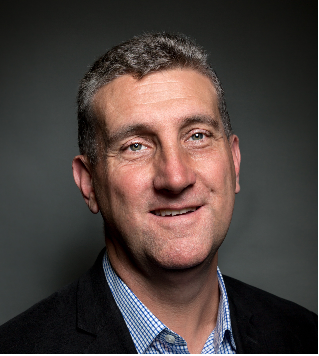 Craig West is a strategic accountant who has over 20 years' experience advising business owners. His background as a CPA in public practice has provided invaluable experience in the key issues of concern to business owners. Following 6 years of study to gain two masters' degrees, Craig focused on Capital Gains Tax (CGT) for business sales advising on strategic management of taxation issues. This experience formed a very strong view that the majority of business owners, and often their advisers, were unprepared and unaware of the steps required to prepare for an exit.
Craig West now acts as a strategic business and financial mentor for mid-market business owners and has written four critically acclaimed books educating business owners on employee incentives, succession planning, asset protection and exit strategies. Craig has conducted numerous seminars and keynote presentations throughout Australia & internationally, including adviser education programs for the Institute of Chartered Accountants and CPA Australia, and is a sought-after presenter.
In March 2014, Craig was appointed Executive Chairman of the SME Association of Australia, an organisation focused on improving the success of SMEs in Australia. In October 2014, he was awarded the Exit Planner of the Year at the Exit Planning Institute Annual Conference in Texas, USA, as a result of his innovative development of an exit planning process to help business owners maximise business value and achieve a successful exit. In 2015,
Craig West commenced a Doctor of Business Administration on the topic of using Employee Share Ownership Plans (ESOPs) as a Business Succession and Exit Planning tool. Craig's proprietary structure – a Peak Performance Trust – has won the Australia-wide award for the Employee Share Ownership Plan of the Year twice in four years.