Join Narina for this incredible and unique 2 hour esoteric colour puncture meditation. What is colourpuncture? Find out more below...
About this Event
Esogetic Colorpuncture is a state-of-the-art mind and body healing technology. It combines knowledge derived from Chinese medicine and other energetic healing systems, modern photon Biophysics and new biology, with insights from ancient esoteric healing philosophies, in order to create a new and unique system of informative/ energetic healing
The primary method of treatment involves the application of colored light frequencies to acu-points on the skin — hence the name "Colorpuncture." As this system has developed further, treatments using special crystal devices, brain wave induction tools, sound therapies, and wellness prodcuts, all based on the Esogetic healing principles, have been added.
The originator of Esogetic Colorpuncture is Peter Mandel. Mandel is a German naturopath, acupuncturist and well-known figure in European natural medicine. He has conducted over 50 years of clinical research in developing this work.
Narina combines Esogetic Colorpuncture with her experiential wisdom of lived trauma recovery to create an embodied meditation experience complete with light color therapy, sound, crystal activation, breath work, invitations of exploration, and visualizations.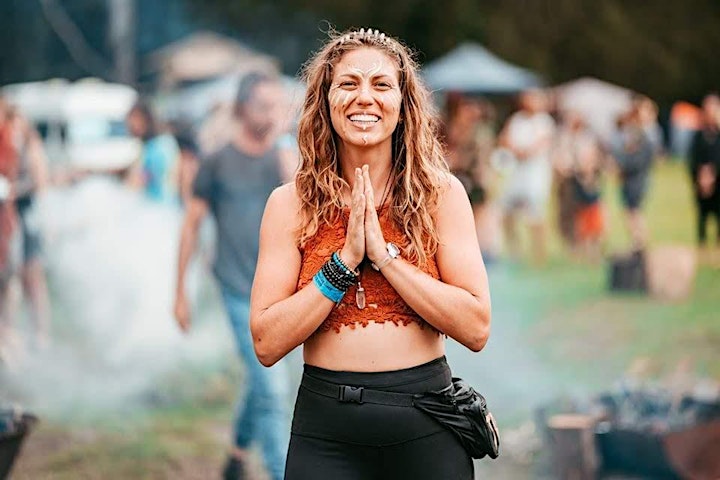 Meet Narina
Narina is a vivacious being who prefers pronouns she/ her. She is a mentor, writer, artist, MC, strong believer in feeling feelings by connecting with our bodies, notorious car karaokee singer, aspiring comedian, and is openly recovering from adverse childhood experiences that resulted in C-PTSD (complex post traumatic stress disorder).
She also holds a B.S. in Kinesiology with minors in Psychology and Spanish from San Diego State University (USA), is a Certified Esogetic Practitioner and Lay Course Instructor, and is passionate about embracing the humxn experience.
Cancellation Policy
In the event that you are unable to attend the event, we require a minimum of 24 hours notice for cancellations. In such case, a credit note will be held on your account. We do not offer refunds. Late cancellations and no-shows incur full fee. Fully booked/sold out events will only be credited if the place can be transferred to another student.