ESG (Watch out!): Companies and Investors simply cannot afford not to care
Description
Macquarie Applied Finance Centre
[Your most requested topic is here!]
ESG (Watch out!): Companies and Investors simply cannot afford not to care
ESG (Environmental, Social and Governance) Research aims to capture the management and exposure of corporates to ESG risks and opportunities. Whether due to policy, technological or climatic changes, companies face an onslaught of challenges that are happening sooner and more dramatically than many could have anticipated. Investors in turn are looking for ways to position their portfolios to best navigate the uncertainty. In particular we will discuss looking beyond sustainability disclosure to determine ESG Rating signals and using ESG signals to help navigate the evolving size and shape of the Emerging Markets investment universe.
Additionally, MSCI has found a statistically significant link between ESG information and the valuation and performance of companies, both through their systematic risk profile (lower costs of capital and higher valuations) and their idiosyncratic risk profile (higher profitability and lower exposures to tail risk). The research suggests that changes in a company's ESG characteristics (ESG momentum) may be a useful financial indicator in its own right. ESG ratings may also be suitable for integration into policy benchmarks due to their robustness and could have a role in the financial analysis of companies to ensure model valuations are in line with stock market valuations.
There are many signs that indicate the adoption of ESG Ratings research has passed a tipping point.
RIAA 2017 report indicates 44% of Australia's assets under management incorporate ESG
The adoption of the Principles of Responsible Investing by 131 Australian investors
46 out of the top 50 global investors use MSCI ESG Research.
The wide distribution and many use cases of ESG Research across the investment value chain
The reframing of benchmarks to ESG alternatives
Industry consolidation and standardisation

of ESG materiality definitions
In conclusion we will discuss some of the ESG research signals required to fully understand the performance implications of long term investment decisions, and the research and tools used by investors to capture these signals.
You are welcome to invite your colleagues to register. This event is catered.
These highly popular Finance Professionals talks address areas of topical interest (sometimes controversial) and the latest research. They provide professionals from within the corporate, banking and finance sectors, friends and alumni of the Macquarie University Applied Finance Centre, opportunities for professional development and networking.
---
Speaker bio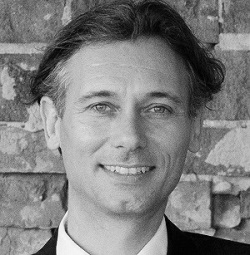 MICHAEL SALVATICO
Executive Director, Client Coverage, MSCI
Michael Salvatico, Executive Director at MSCI Inc., based in Sydney Australia, is the Head of MSCI ESG Research in Australia and New Zealand. MSCI is a global leader providing ESG research, indexes, analytics and real estate benchmarks. Michael works with investors and industry bodies to consult on industry trends, identify ESG requirements, and advise on the integration of ESG research and tools that help inform investment decisions and strategies.
Michael is an established research analyst specialising in portfolio analysis and investment strategy. He was part of the highly rated research team at Bank of America - Merrill Lynch where he was head of Emerging Markets quantitative analysis.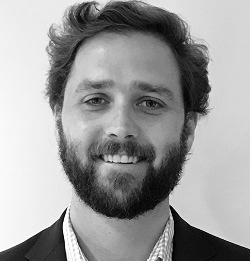 MORGAN ELLIS
Senior Associate, ESG Research, MSCI
Morgan Ellis, Senior Associate at MSCI ESG Research Australia, is responsible for ESG Ratings Research of corporates. After gaining a Bachelor of Engineering in Photovoltaics, Morgan worked as a consulting engineer working in sustainable design and green buildings, across commercial, residential, education and defence sectors, for nearly eight years in Australia and the UK. Morgan moved into ESG Research at MSCI, after studying a Masters in Applied Finance, and has spent the last four years analysing and researching ESG risks and opportunities across domestic and global industries, in particular, leading the research of Real Estate and Construction Materials industries.
---
Follow us on LinkedIn and subscribe to the Finance Professionals mailing list.
Macquarie University's

Centre for Corporate Sustainability and Environmental Finance
A first mover in this space in the context of thought leadership, research and teaching.
Develops financial and market application to help tackle some of the world's most pressing environmental and social problems.