We're launching our brand new classic series beer, ESB right here at the brewery, and you can be the first to taste it!
About this event
$12 a ticket is a steal!
Only $12 gets you the following:
Schooner of ESB on arrival
Fresh pizzas from our mates at Graceville Pizza
Our head brewer Charlie giving you rundown on what the ESB is
Here's your chance to get a taste of this beer at very freshest! We're only putting it into package on the Wednesday before, that's how fresh this beer is. It's not available anywhere else until the following day, so if you're someone who suffers from FOMO, get to this event!
Instagrammers, be among the first to have this beer gracing your stories, and your taste buds. This is a special event for a special beer, an Extra Special Bitter!
What's our ESB taste like?
Here's a quick run down from Charlie, but we'll dive deeper on Thursday night.
Full of toasted, biscuity and nutty grains from our good friends at Gladfields in New Zealand lay the base for firm bitterness and heavy hot side modern hop additions (for hop flavour) of Mandarina Bavaria and Loral to bring earthy, pithy citrus and some background zest.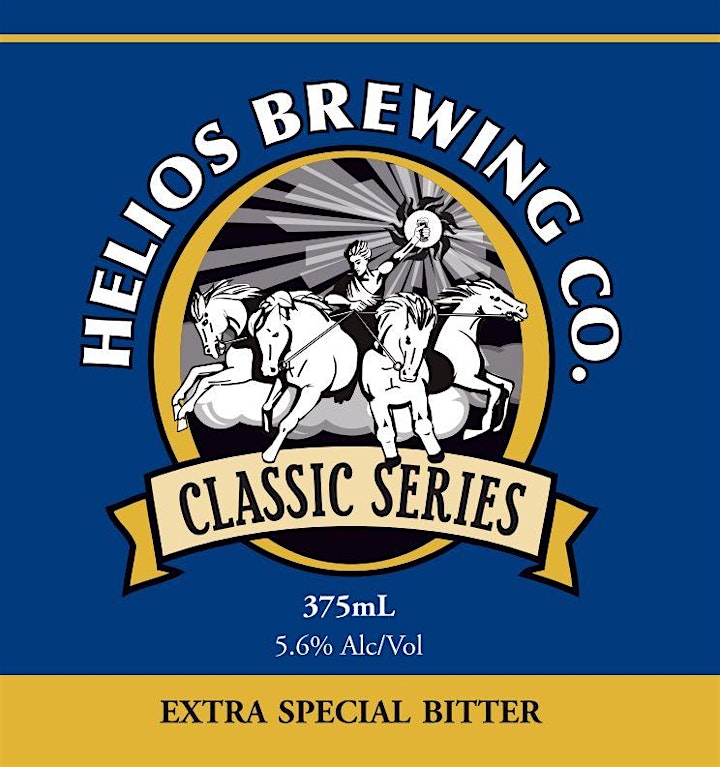 Organiser of ESB Classic Beer Launch
Helios is the sun god of Greek myths. Each morning the rising sun marks Helios' crossing over into the mortal world, driving a chariot drawn by wild horses that only he can control. Helios Brewing Company harnesses the sun's power to sustainably create craft beer. Our brewing infrastructure has been custom-designed to maximise energy and water efficiency, minimize waste and carbon-footprint while capitalising upon Queensland's renewable natural resources.