ERUSC is a series of courses from the Royal Melbourne hospital Emergency department which combines Ultrasound education and Simulation
About this event
Shock!
This course will focus on the Shocked patient and how to utilise basic Echo when treating a haemodynamically unstable patient.
This is a one day course and is absolutely packed with top notch Ultrasound education and hands on scanning, as well as simulated scenarios using Ultrasound in real time! Learn the basics of ED Echo from our Ultrasound experts, practice scanning real patients who have real pathology in very small groups. Then apply these skills in real time; resuscitation simulated scenarios run by our extremely experienced Simulation team.
Accredited by ASUM for CCPU (BELS), and by ACEM for 5 CPD hours
By breaking groups up and differentiating by Ultrasound skill we are able to provide a course that caters to a variety of experience levels from complete novice to more advanced users. We believe that a wide range of clinicians particularly from an Emergency medicine, Intensive care or Anaesthetics background will find the course valuable. Feedback from previous courses has been overwhelmingly positive!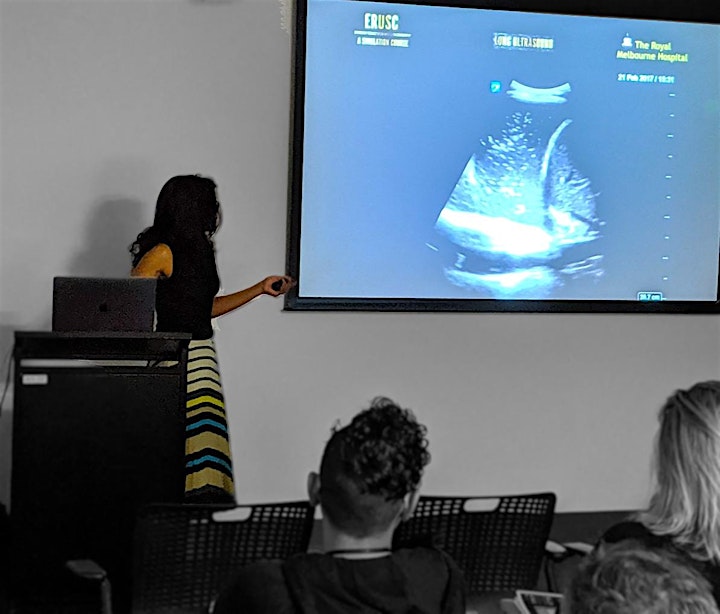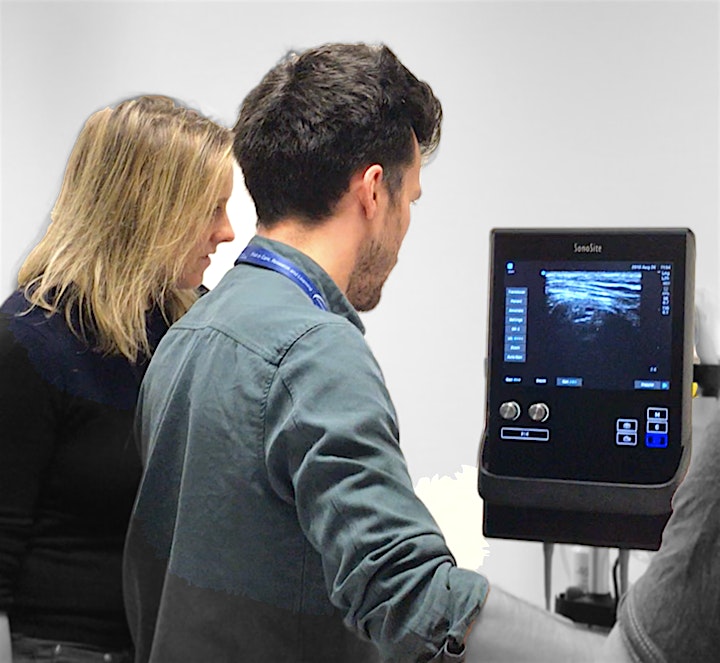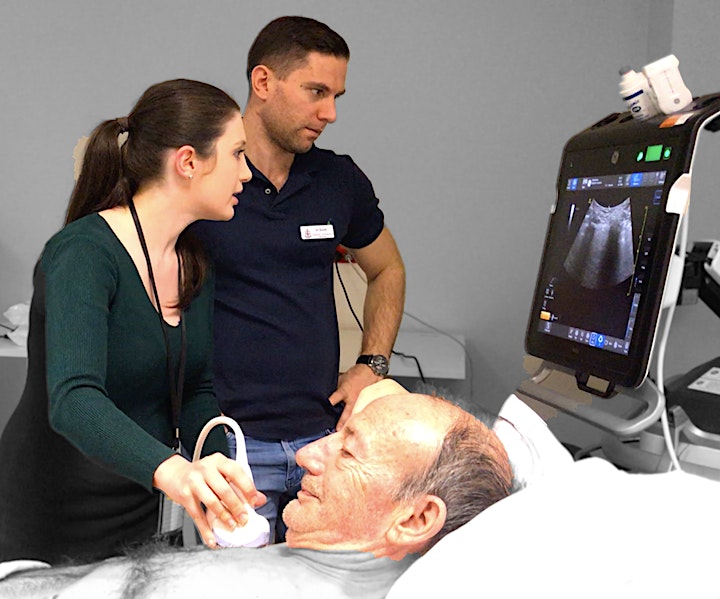 FAQ
What if I am a complete novice to Ultrasound?
The lectures and workshops will be tailored to your skill set. Small groups consisting of candidates with a similar level of expertise will ensure that the teaching is tailored to your needs.
What will I gain if I am an expert at Ultrasound?
Skill level group differentiation will mean that you are placed in a small group with participants who are also skilled at Ultrasound. This will enable US instructors to discuss higher level applications. Further, performing US in a resuscitation SIM situation or using US findings to guide resuscitation while team leading will enable you to use these skills in a safe controlled environment.
Are there other courses under the ERUSC banner?
Yes. Keep an eye out for more Shock and Lung courses, and coming later this year an exciting new modality - Trauma.
How do I contact the event organisers?
Please forward any correspondence to Dr Amaali Lokuge (Clinical Lead - Emergency US - Royal Melbourne Hospital)
amaali.lokuge@mh.org.au
Organiser of ERUSC - Shock
Emergency Resuscitation with Ultrasonography: A Simulation course
ERUSC
Combining Ultrasound education with Simulation training
The Royal Melbourne Hospital Emergency Department in rich in expertise in both Ultrasound (US) and education through Simulation (SIM). We are combining these skills to create a series of  innovative courses which will educate novices and experts essential skills in Point of Care US (PoCUS) and how to seamlessly integrate this into the resuscitation of the critically unwell patient. 
The US team consists of:
Dr Amaali Lokuge (DDU - emergency)
Dr Amy McAllister (CCPU: BELS, EFAST, Lung)
Dr Jana Alexander (CCPU: BELS, EFAST, Lung)
Dr Ben Land (CCPU: BELS, EFAST, Lung)
Dr Gordon Carter
Dr Jason Grabiel-Anyyassor
Emma Patterson
The core SIM team (who have won the SIM wars at EuSEM for 3 consecutive years (Turin, Vienna, Athens) consists of:
Dr David Camilleri
Dr Jonathan Papson (Director of Emergency Training)
Dr Emma West (DEMT)