Description
ERIC MORRIS: ACTING INSTRUMENT SHORT COURSE
Dates: 6:00pm - 9:00pm, 25th September & 2nd, 9th, 16th, 23rd, 30th October
Description: Eric Morris is one of the most influential acting teachers in the world. The author of such books as; Being and Doing, Irreverent Acting and No Acting Please, Morris's work has influenced actors such as; Jack Nicholson and Johnny Depp. In this course students will learn the principles of the Morris technique and how these are used to create the unique AFTT system of actor training.
Cost:
$400 early bird (20% discount)
$500 full price
Topics covered:

Freeing the actor

Working through creative and performance blocks

Connecting personally to the character

"Being" rather than "acting"

Performing organically and without tension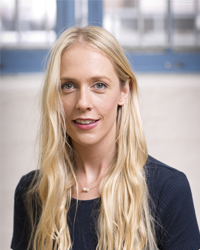 Tutor:
Kate teaches The Eric Morris System at AFTT. She is a graduate of ACTT's Advanced Diploma of Stage and Screen Acting and studied at NIDA's Young Actors Studio. She spent two years training directly under Eric and Susana Morris in Los Angeles and returns to the States regularly. Screen appearances include the feature film While We Were, directed by Robert Roa, and I Rock on ABC. Theatre credits include: the Griffin Theatre playoffs; The Tempest directed by John O'Hare; The Happy House Show directed by Kate Gaul; Other Times with Judy Farr; and A Midsummer Night's Dream, under Anna Volska.
---
Disclaimer:
*Classes will run from 6:00pm - 9:00pm Tuesday 25/9/18, 2/10/18, 9/10/18, 16/10/18, 23/10/18 & 30/10/18.
*All courses will be held on campus at AFTT.
*Each course must have a minimum of 8 students to run.
*The content is suitable for students aged 16+.
*AFTT has the right to cancel any course due to unforeseen circumstances in which case attendees will be advised and a refund issued.
*All participants will receive a Certificate of Completion.