Description
'Equality Now': The lowdown on the upside of equality. In conversation with Lisa Annese, Benjamin Law, Ursula McGeown and Diana Ryall AM.
The data is in: Equality benefits everyone, both in and outside the workplace, but our experience tells us that what we know and what we see and feel can be two very different things. One minute we feel great progress has been made, the next we're questioning how far we've really come.
To help get our heads around this issue that affects us all, and to get real about making real change for the better, we're turning to the knowledge, wisdom and experience of those working in the equality field.
Please join us for a stimulating, no holds barred panel conversation with:
Lisa Annese, CEO of Diversity Council Australia
Benjamin Law

, TV screenwriter, journalist and newspaper columnist

Ursula McGeown, CEO of Dress for Success Sydney
Diana Ryall AM, Founder and Managing Director, Xplore for Success
Xplore's General Manager, Amanda Webb, will facilitate the discussion.

There will be plenty of time for questions at the end of the discussion, and we invite you to stay on and meet the panelists and network with other guests over drinks and canapés in celebration of Xplore's 15th Birthday.
We hope you will join us.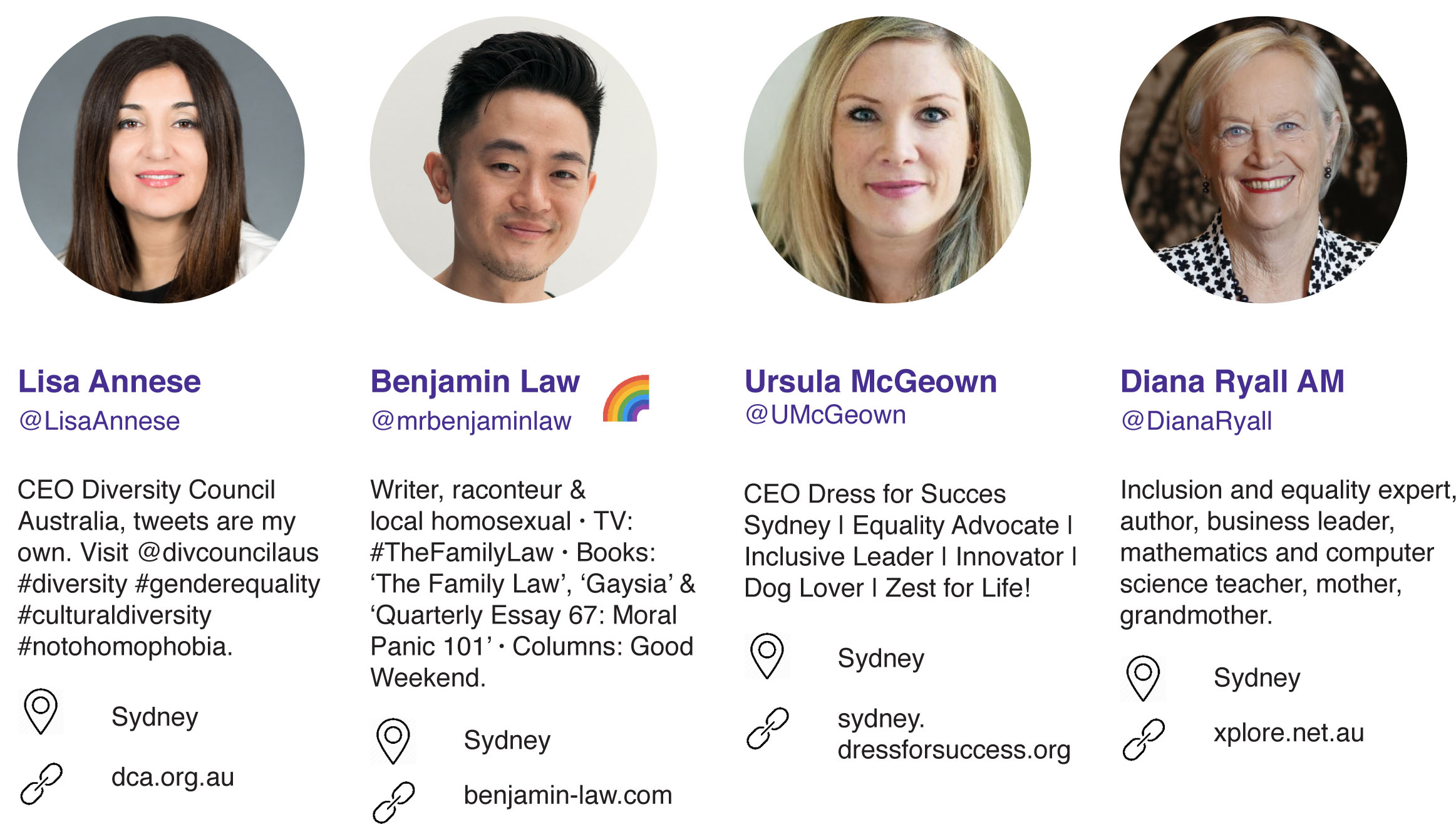 ---
100% of ticket sales will be donated to Dress for Success Sydney. Dress for Success Sydney is a volunteer-driven, not-for-profit organisation with a mission to empower and support women experiencing difficulties in achieving self-sufficiency and financial independence. Funds from this event will be used to directly support women in our local community.