Description
Please note: This event is for midwifery graduates only. You can find our nursing events below.


---

Looking to learn more about our Graduate Midwife program? You've come to the right place!
Come along, check out our facilities, meet some of the team and learn about what it means to be an Epworth Midwife.
Looking for open days at other locations? Click here to see all of our events.
Heading to the ACN Expo? We'll see you there!
Can't make it to this event? There are plenty of others!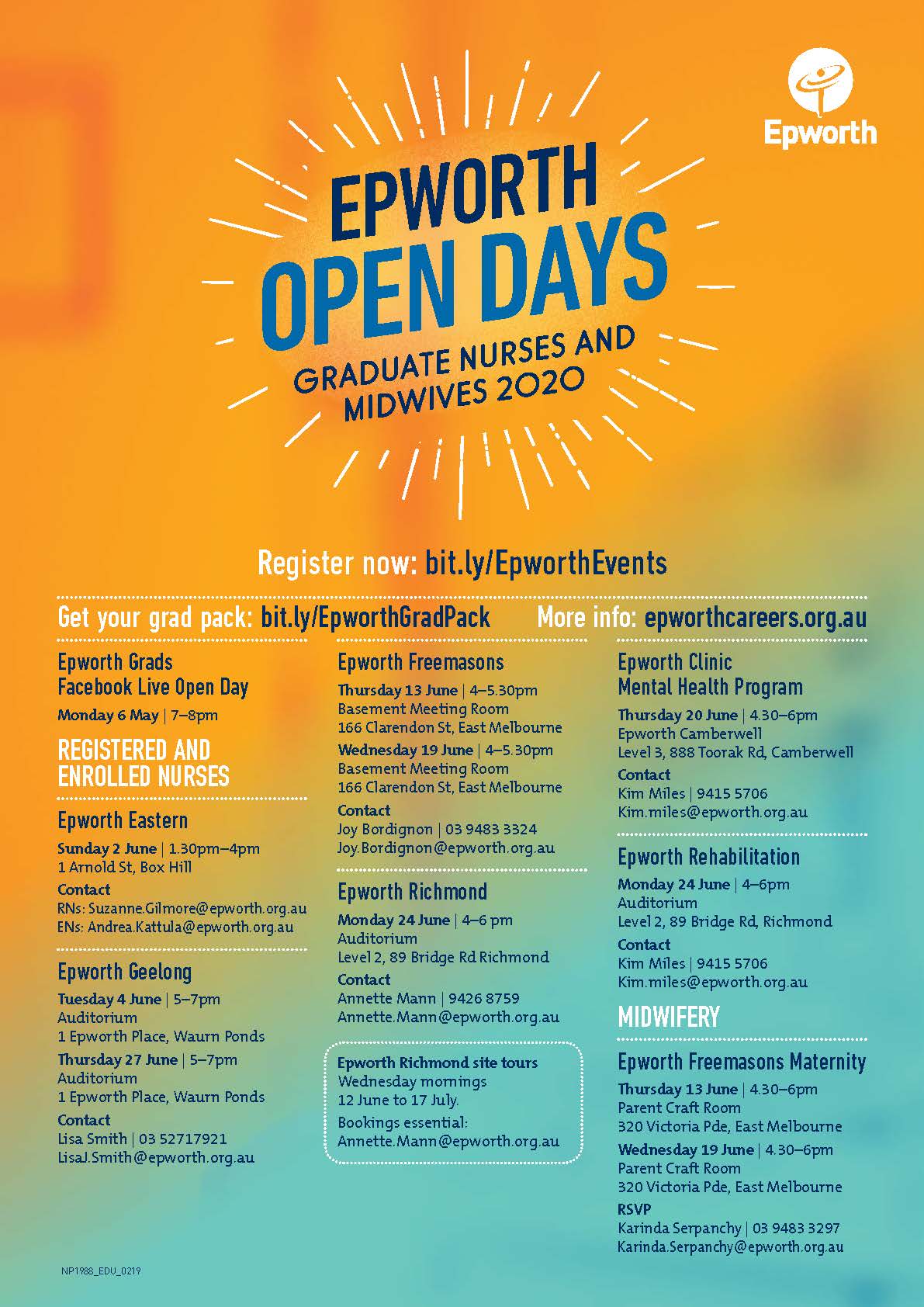 Event contact:
Karinda Serpanchy
T. 03 9483 3297
E. Karinda.Serpanchy@epworth.org.au