Description
Please note: This event is for nursing graduates only. You can find our Freemasons and Geelong midwifery events below.


---

Looking to learn more about our graduate nurse program? You've come to the right place!
Come along, check out our facilities, meet some of the team and learn about what it means to be an Epworth Nurse.
Heading to the ACN Expo? We'll see you there!
Can't make it to this event? There are plenty of others!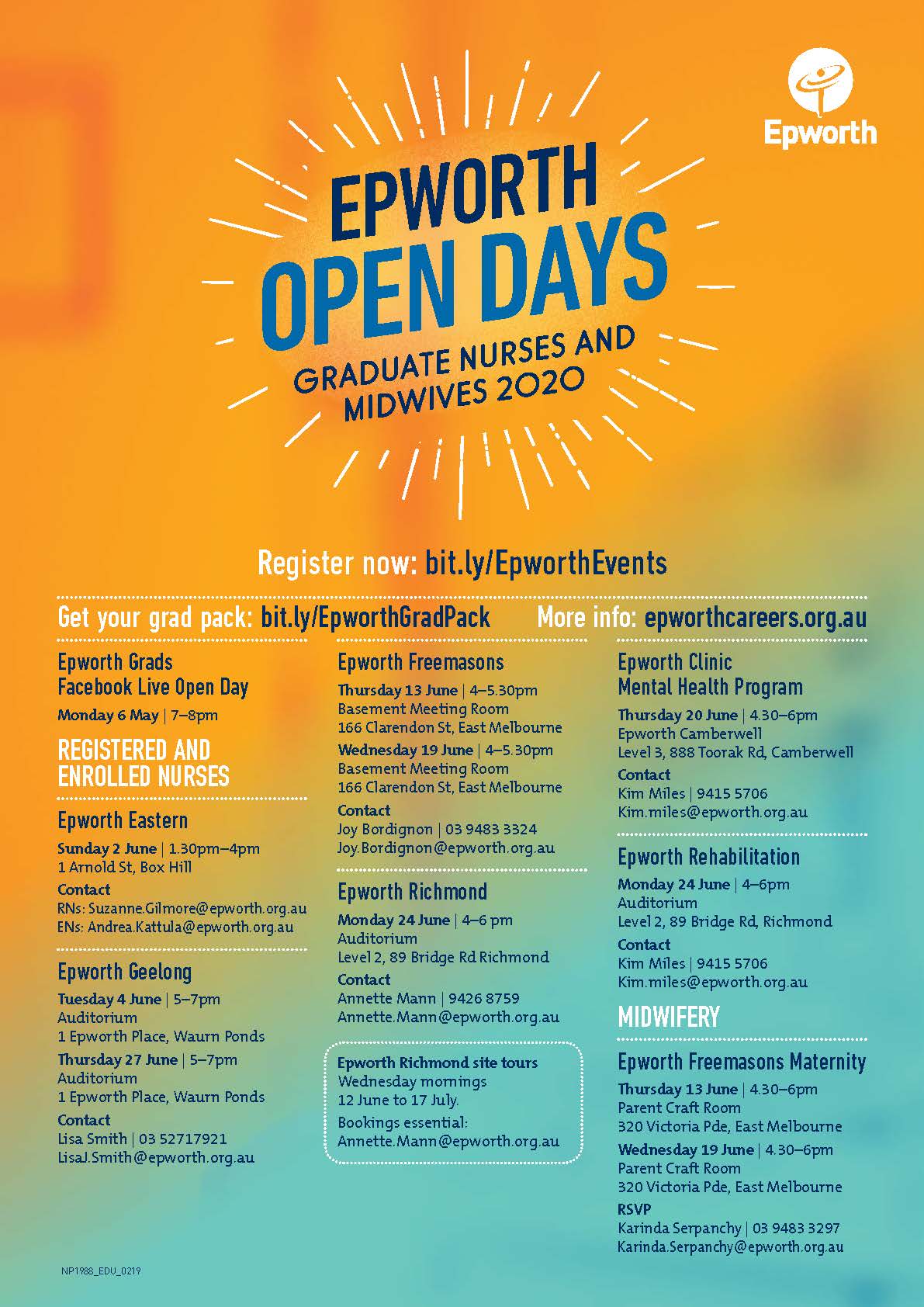 Event contacts:
RNs: Suzanne Gilmore
T. 03 8807 7594
E. Suzanne.Gilmore@epworth.org.au
ENs: Andrea Kattula
T: (03) 8807 7553
E: Andrea.Kattula@epworth.org.au