Description
Epigenetic Healing Cycles

Saturday September 16 from 10.00am - 4.00pm in The STUDIO
Join Kinesiologist, Rowena on this self-empowerment journey where you will learn about...
Your DNA is not Your Destiny; to help reduce human suffering related to common universal fears, job stresses, relationship issues and life situations.
Ideally the person attending would have attended First Aid for the Soul/ Stress Release Made Easy or have the ability to muscle test and/or whole body test.
Tea, coffee and morning tea snacks are provided and there will be a 45 minute lunch break (please BYO or there is the Wholesome Nest cafe downstairs that offer a great range of focaccias, sausage rolls, filos, smoothies, raw treats and much much more).
You will have your own book to take home and will be presented with your certificate on the day.
Beach Lane is located across the road from Carrum train station, Frankston line.
---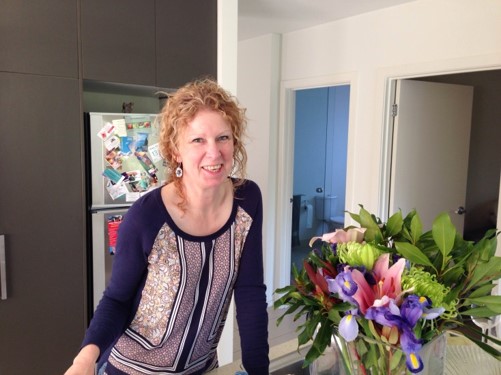 ---
About Rowena
A gifted teacher, she is a previous Director of 15 years for a highly respected (RTO: 30916) Kinesiology School Australia, offering qualifications in the Australian Diploma of Kinesiology.
In 2012, she was appointed ICPKP Professional Senior Faculty Trainer, making her the most highly qualified and awarded ICPKP Kinesiology / Kinesiopractic ® trainer in the world.
With a wonderful sense of humor and a charismatic ability to connect with people, Rowena is highly sought after as a private practitioner, lecturer and trainer. She masterfully combines her passion for Kinesiology with the use of non-GMO Neolife Nutritionals, Trinfinity8 applications, the distributor of Life Remedies from Gaia plant flower (pure excretion (no damage to the flowers or plants)) essences, to assist all to move forward in their individual quests for health, wealth and wellbeing from an empowered and informed perspective.
Deeply connected to nature, she is attuned to the rhythms of the world and the ever-growing need to assist a planet in crisis. Her huge font of knowledge is pivotal in creating a way forward and she is always willing and excited by the opportunity to share what she knows.
She also offers private tutorials and soon, new workshops.
Mobile: +61 (0) 417 306 427
Email: romaine@sandhurst.net.au
Website: www.rowenamainekinesiology.com.au
---