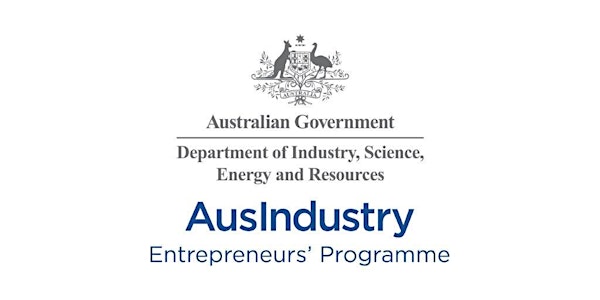 EOI: Improving Sustainable Packaging Practices for SME's Project
Sales Have Ended
Registrations are closed
This event has reached capacity. Please contact EPLearningEvents@industry.gov.au for more information on future events
Sales Have Ended
Registrations are closed
This event has reached capacity. Please contact EPLearningEvents@industry.gov.au for more information on future events
Register your EOI to participate in the Improving Sustainable Packaging Practices for SME's Project, 2022
About this event
The Entrepreneurs' Programme has developed a Sustainable Packaging Project for eligible SMEs with revenues between $1.5m to $100m that you are invited to join through an Expression of Interest (EOI), due by 18 Feb, 2022.
This project aims at providing business with access to industry networks, expert resources and up to $20,000 (matched) grant funding to progress your business goals and increase your capability to meet the Sustainable Packaging Guidelines. The project also offers up to 12 months direct individual business assistance, along with collective, peer group knowledge and skill development activities.
Implementing the Sustainable Packaging Guidelines (SPG's) Within Your Business.
To start the project off we have created an interactive Bootcamp to be made available to participating SMEs on the morning of Wednesday 23 February 2022. This Bootcamp delivered by the Australian Institute of Packaging will enable you to deep-dive into how to implement Sustainable Packaging Design into your existing and new packaging development processes. You will have access to four industry experts with over 120 years of packaging experience, who will help you work through the 10 Sustainable Packaging Principles. The SPG guiding principles support the achievement of the four key targets, i.e., design for recovery, design for efficiency, using recycled materials and design to minimise litter. You will develop the skills and capability you need within your business by learning how to successfully integrate these principles through improved design and procurement practices to achieve the optimal outcomes for packaging functionality, and to collectively work to meet the 2025 National Packaging Targets.
Additional Information
This is a page to register your interest (EOI) in participating in the Improving Sustainable Packaging Practices Project.
Delivered by the Entrepreneurs' Programme and funded by the Department of Industry, Science, Energy and Resources Entrepreneurs' Programme and Ai Group.
The Entrepreneurs' Programme provides quality advice and support to assist businesses to innovate and grow. See: https://business.gov.au/grants-and-programs/entrepreneurs-programme
If you have any questions please contact the project lead, Brett Henderson at: brett.henderson@ep.industry.gov.au