EnviSMART Monthly meetings are hosted by the Australian Laboratory for Emerging Contaminants (ALEC) at the University of Melbourne.
About this Event
The Environmental Science Meeting for Australian Research Teams (EnviSMART) is a monthly online seminar series to provide environmental science researchers throughout Australia a platform for scientific engagement and networking during the COVID-19 lockdown. The technical program will feature one keynote address from an academic and presentations by students and industry.
Visit our website for information on upcoming talks and follow ALEC on Eventbrite to be notified of futre events.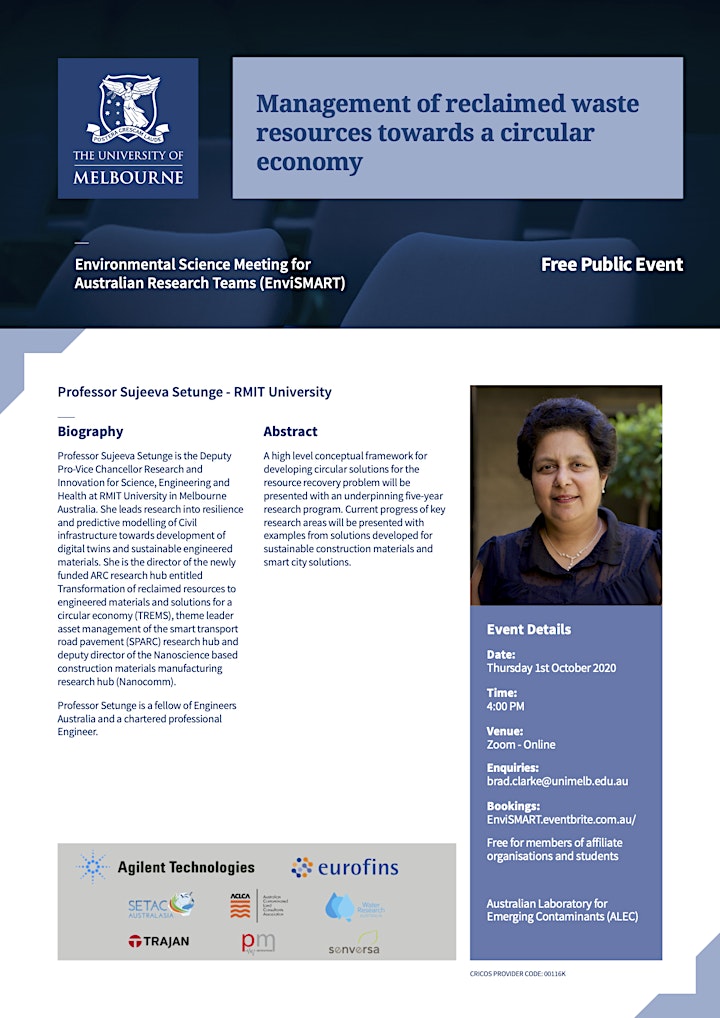 Ticket Info
Tickets are required for all attendees (meeting URL is distributed at ticket sale).
Students are encouraged to become a member of the Society for Environmental Toxicology and Chemistry (SETAC):
SETAC Membership Page https://www.setacap.org/