EnviSMART Monthly meetings are hosted by the Australian Laboratory for Emerging Contaminants (ALEC) at the University of Melbourne.
About this event
We are hosting this event as a hybrid face-to-face & online event!
The Environmental Science Meeting for Australian Research Teams (EnviSMART) is a monthly online seminar series to provide environmental science researchers throughout Australia a platform for scientific engagement and networking during the COVID-19 lockdown. The technical program will feature one keynote address from an academic and presentations by students and industry.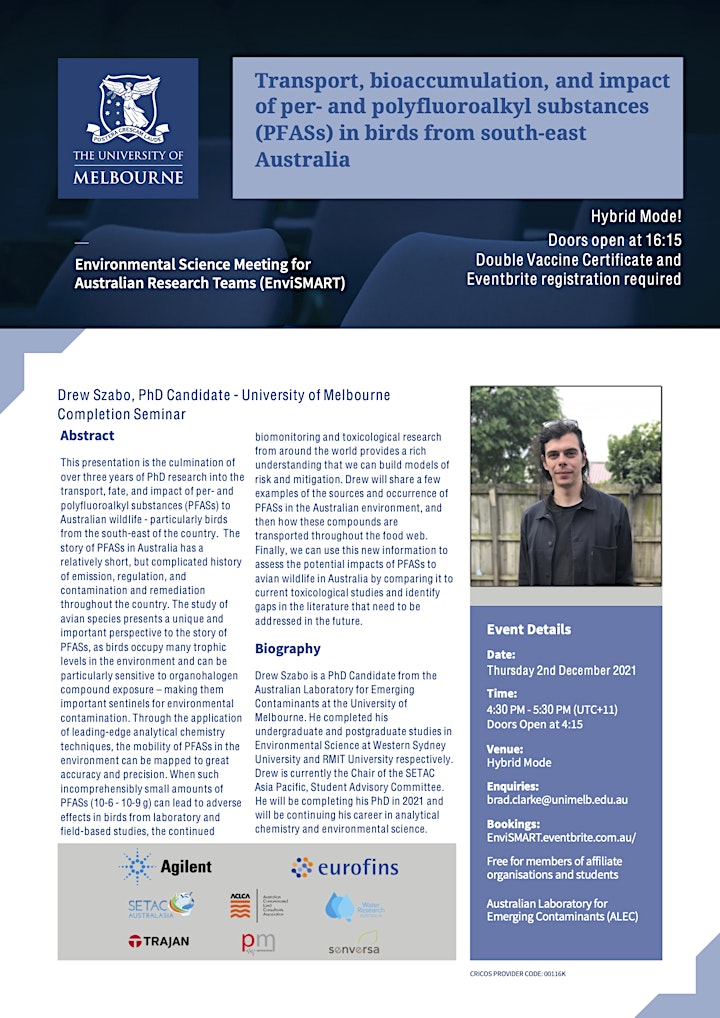 Ticket Info
We are moving to a hybrid online & face-to-face meeting for the first time. Tickets are required for all attendees.
Join us on campus!
Visit https://maps.unimelb.edu.au/parkville/building/134/theatre_a to get directions to the theatre.
Please arrive at 16:00 AEDT to allow time for check-in and seating.
The University of Melbourne is a COVIDsafe campus
Registration required.
Full vaccination will be required to attend the campus face-to-face.
Check-in using the Service Victoria app using your phone (manual check-in available)
Venue capacity will be reflected by most up to date requirements from the University of Melbourne and the Victorian Government.
Masks will be required indoors (subject to change).
Please practice social distancing and use provided hand sanitiser frequently.
Attend online if you feel sick.
See more: https://www.unimelb.edu.au/coronavirus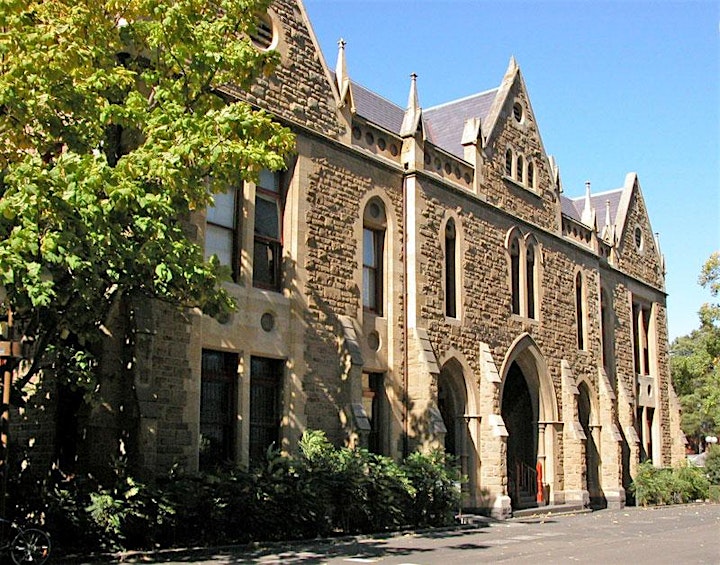 Organiser of EnviSMART Hybrid - Drew Szabo