Description
CAFNEC is excited to be holding the EnvironmentFNQ Roundtable again in 2018 to bring together conservation groups working to protect of our unique Far North Queensland (FNQ) environment. This year we're ditching the conference room for the rainforest and hosting the event at The Northern Outlook (TNO) facility in the beautiful Redlynch Valley, in Djabugay country. This will give attendees the opportunity to camp in the rainforest surrounds and share campfire conversations each evening - a great way to relax and to get know each other a bit more.
To deliver this year's event we are pleased to again be partnering with Terrain NRM, the Wet Tropics Management Authority (WTMA), the Great Barrier Reef Marine Park Authority (GBRMPA), Cape York NRM, Northern Gulf Resource Management Group (RMG) and Environmental Defenders Office of Northern Queensland (EDO NQ).
EVENT DATES: 16-18 March 2018
Friday 16 March 2018 - Sector Wide Collaboration Day + Afternoon Panel and Evening Networking
Saturday 17 March 2018 - Training Day
Sunday 18 March 2018 - Community Advocacy Day
Click here to see the Event Program
The purpose of the event is to provide an opportunity to:
• Maintain and strengthen conservation sector networks within the FNQ region;
• Facilitate knowledge and resource sharing within the region;
• Take the time to focus on the broader regional perspective;
• Identify shared challenges and opportunities, and potential areas for collaboration; and
• Deliver capacity building workshops and identify future training needs and opportunities.
Following is an overview of the three day event, more details on sessions please check out the program here.
Friday, 16th March - Sector Collaboration Day - 8:30 am to 4:00 pm
Open to all
Come along Friday and join others in the conservation sector to hear from and ask questions of the regional NRM groups and federal agencies (GBRMPA & WTMA). The feedback from last year was that is was extremely useful to get an overview from these groups, all in one day and all in one place. These sessions may vary in format but all focus on key priorities or areas of work of the group/agency. We encourage both presenters and participants to focus on and discuss practical ways to improve engagement with community groups throughout the year.
4:00 pm to 5:30 pm - Panel Discussion
Open to all
Have to work Friday? Finish up early to come and join a panel discussion on "The interdependence of science, policy, advocacy and implementation in achieving better outcomes for nature". Panel to be announced in the full program ahead of the event.
5:30 pm til late - Social Event
Open to all
Now that everyone is here, let's take off our hats, share some wood-fired pizza, campfire conversations and relax for the night away from the city lights.
Bring a tent/swag and stay the night.
Saturday, 16th March - Community Training Day - 8:30 am to 5:30 pm
Open to all
Join us for a day of targeted training sessions to gain new practical skills geared to make the work of small community groups easier and more effective. At last year's event we identified two key training needs - strategy and volunteer engagement. This year we will revisit these in more detail but also focus on another two keys areas: communications and collaboration tools, both of which underpin our ability to act strategically and engage volunteers effectively.
Bring a tent/swag and stay the night.
Sunday, 17th March - Community Advocacy Day - 8:30 am to 3:30 pm
Open to conservation orgs/ community groups
The community advocacy day is the new iteration of what was originally the 'FNQ Roundtable'. A day not to be missed, this is the time for representatives from community groups acting for nature in FNQ to come together, share challenges and opportunities and identify ways to improve the way we work and the way we work together.
Click here to see the Event Program
REGISTRATIONS CLOSE Monday 12th March 10am
LOCATION
The Northern Outlook, 646 Redlynch Intake Rd, Redlynch QLD 4870
Click to view map
ACCOMODATION
Hosting the event at The Northern Outlook (TNO) in the beautiful Redlynch Valley has given us the opportunity to provide free camping in the beautiful rainforest surrounds for locals and out of towners alike. If camping isn't your thing there are lots of accommodation choices in Cairns. We can also help facilitate billeting arrangements. Please email community@cafnec.org.au if you would like to billet or have space at your home for a like-minded guest.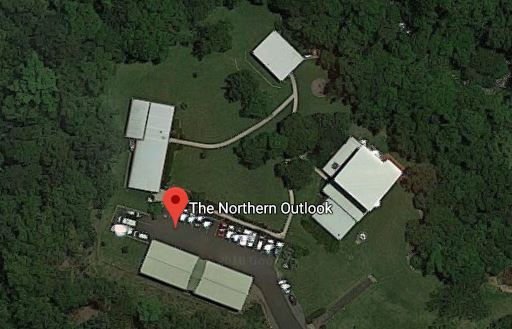 PARKING & TRANSPORT
The Northern Outlook is approximately 20 minutes drive from Cairns CBD. We encourage everyone to carpool as much as possible. Public transport options are limited so if you do not have any means of transport nor contacts to find a ride, let us know and we will help you find one.
FOOD
Food will be provided throughout the 3-day event, including dinner on Friday night. Most, if not all food will be vegetarian. Please provide any extra dietary requirements when filling out the registration form.
Want more? Read up on the report from last years event here: EnvironmentFNQ Roundtable 2016.