Environment Award for Children's Literature - Short-list Celebration
Description
Children's books have a profound effect in shaping who we become as grown ups.
To celebrate this connection and to recognise the contributions of Melbourne's shortlisted authors for the Environment Award for Children's Literature in 2018, we're hosting an event at Readings in Hawthorn this October.
You will hear from authors Anna Walker, Meredith Costain, Samantha Grover and illustrator Camille Heisler about their books, and explore guests' own experiences with literature in childhood that sparked a connection with nature.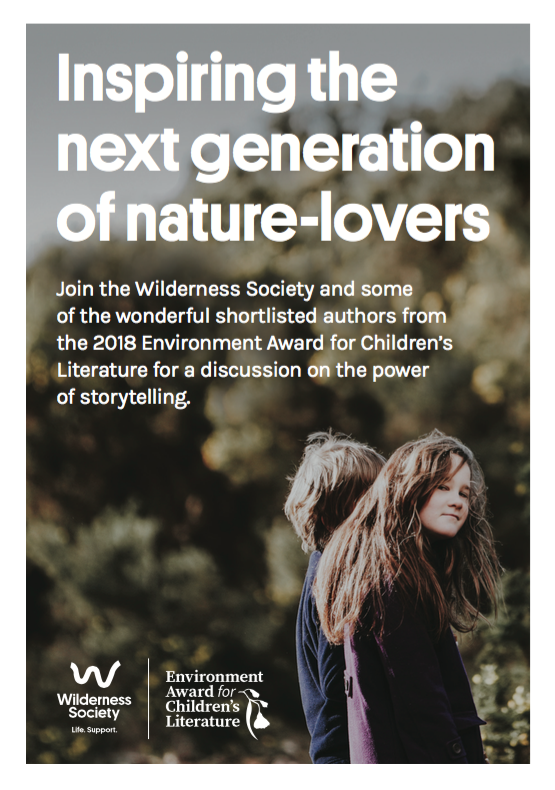 We'll also be treated to a lightning talk from Amelia Young, Wilderness Society Victorian Campaign Manager, covering themes on the common sense approach to creating a new set of national laws for nature that work.
We'd be delighted for you to join us for this enchanted evening.