Description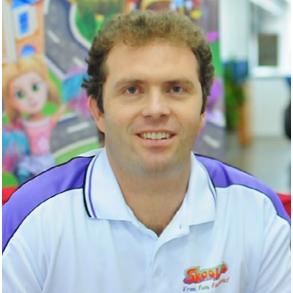 ---
After the success of the first CIT Fireside Chat with Michelle Melbourne, we are delighted to welcome Shane Hill to join us for the second chat.
Shane himself is a former Entry 29 Member's, leaving when his education platform Skoolbo had a team big enough to move into their own offices. An international company, Skoolbo has grown in leaps and bounds with strong footing across the United States schooling system.
In 2003, with healthy doses of enthusiasm, naivety and determination, Shane left his teaching job to setup in his garage to create maths resources. Over the following year Mathletics (3P Learning) was born! By 2007 the company had emerged from the garage, scaled across five continents and become the most used maths program in the world.3P Learning went on to list on the ASX in 2014.
Shane has launched his second venture, Skoolbo. While it's also in eLearning, Skoolbo is targeting a younger audience with a special focus on learning to read. Skoolbo heavily incorporates games, music and video into the platform. Over 50,000 primary schools globally are using Skoolbo. Shane is most proud of positive impact both Mathletics and Skoolbo has had on millions of children's learning. However, he still believes there is a way to go for eLearning to fully achieve its potential.
In this Fireside chat Tom will probe Shane on growing a global business from Canberra as well as the many lessons learned along the way!
This is one Fireside Chat all ed-tech's, entrepreneurs, teachers, and start-ups alike should check out. Make sure you secure your spot and register now.