Description
With just two more speakers in our CIT sponsored Fireside Chat Series, we are very excited to welcome our next guest!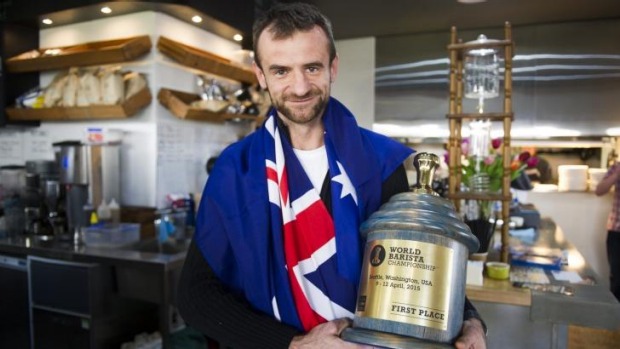 A familiar name both in Canberra and around the world - Sasa Sestic, founder of ONA Coffee, cafe owner, and World Champion Barista will be joining us to tell his story.
From first beginning to roast coffee beans in a garage, to now theading a global distribution company - ONA Coffee Wholesale (Canberra) Pty Ltd, owning a range of popular Canberra cafés including The Cupping Room, ONA Coffee House and ONA Manuka, and taking the title of World Barista Champion in 2015, Sasa is one man that has made it to the top.
Wanting to share his knowledge and skills, Sasa spends his time immersed in the world of coffee. He mentors, trains, and consults baristas and café owners from around the world, and has recently designed and created an innovative barista tool known as the ONA Coffee Distributor (OCD).
Come and hear his incredible story about how he got to where he is today (including his love for sport and his debut in the the 2000 Sydney Olympics!).
Sasa is one of the most innovative and influential coffee producers in the world. This is one chat that you do not want to miss!