Description
Missing School Co-Founder and CEO Megan Gilmour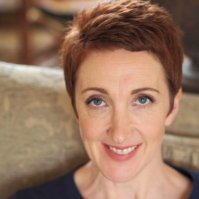 Co-Founder and Chair of Missing School, Megan started her journey in 2010, leaving her career in international and community development when her 10-year-old son became critically ill. Her son's painful and long separation from his friends and learning, led to her commitment to changing the way schools see their responsibility to kids facing serious illness.
Megan's career includes roles in government, the private sector and community organisations. She has worked on the personal staff of a government minister, built her own enterprises and those of international operations in which she held senior positions.
She has managed complex operations, and social and economic development programs in over 24 countries. She has held a management committee role in an international non-government organisation, is on the ACT Disability Education Reference Group and national H.E.L.P committee.
Co-founder and Chair of an Australian advocacy group for keeping seriously sick kids connected to their schools, Megan's advocacy has raised a national agenda on the gap in school inclusion for seriously sick kids and her work is now placing the solution in front of a nation. Hint: come and hear about her launch of a national telepresence robot pilot!
Megan is also a 2016 Churchill Fellow, study that is passionately driven by her experience as a mother to a young son who survived a life-threating illness.
She is a social entrepreneur and innovator and is working on business for social good and leveraging accelerating technologies to disrupt traditional barriers to addressing local and global challenges.
Megan has had a lifetime of experience and knows the start-up world inside and out. Don't miss her incredible story!