Description
Flinders University's New Venture Institute is bringing its highly successful 'Entrepreneurs in Conversation' series to Mount Barker and this series will feature a selection of hills-based business-people from across the region talking about innovation and entrepreneurship.
Join us for Entrepreneurs in Conversation sessions and hear from businesses as they talk about how they turned their passions into a thriving business.

Event schedule
5.30pm - Registration
6.00pm - Panel discussion
7.00pm - Networking
---
Meet the speakers!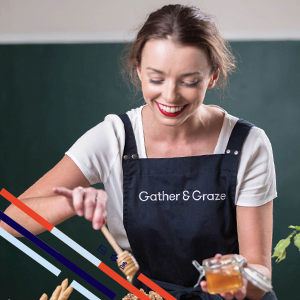 Bre Parkes
Owner and Director, Gather & Graze
Bre is a proud Adelaide girl and loves living in an area surrounded with great local produce. From a young age, weekends at the Adelaide Central Markets opened Bre's eyes to local, seasonal and fresh produce from the Adelaide Hills, Barossa Valley, the Fleurieu Peninsula, Kangaroo Island and beyond.
Bre founded Gather & Graze in 2016. With a background in design and passion for food – Gather & Graze by Bre seemed like a natural progression! And she wasn't wrong. The company has grown from humble (but epic) cheese platters for friends to large scale catering at events that require the artisan touch and Bre's keen eye for detail.
In 2018, Bre went on to open her first Brick & Mortar eatery, or as she likes to call it, "The G&G Headquarters," a base for her flagship catering business. Gather & Graze is now a favourite coffee haunt and foodie haven, operating from Monday to Friday and moonlighting as an events space.
Bre is a serial entrepreneur who's always looking for opportunities and thinking 'what's next?!'
Find out more about Gather & Graze.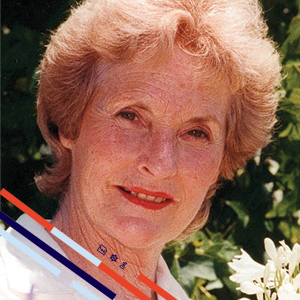 Janice Smith

Founder, Janesce
Janice's career began in the early 70s, when after studying units of medicine, herbs and bio- chemistry of nutrition, she started a consultation clinic she named "Beauty Through Nutrition".
Her conviction that plants provided all the nutrition to support a healthy skin, both internally and through topical application, was the foundation on which she began Janesce in the mid 80's. Advice on diet became part of the Janesce skin health program.
She was a pioneer for her time, advocating a holistic approach in the beauty industry when the populist view was that a beauty regime based itself on the application of creams and serums. Internal skin care programs were an abstract concept.
Now recognised as a leader in her field, she has become part of the change in the way skin care regimes embrace lifestyle, diet and organically sourced plant ingredients.
Now in her 80s, Jan is an inspirational example of how a healthy living philosophy brings a quality to all aspects of life.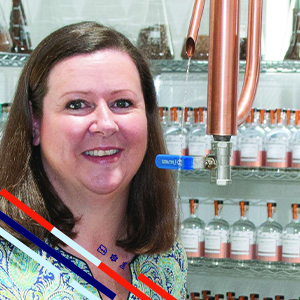 Trudy Dickson
Director, Ambleside Distillers
In 2014 Trudy Dickson embarked on a journey to open a distillery in Hahndorf. 3 years later the doors at Ambleside Distillers opened, launching the family business into the burgeoning Australian Spirit producers market.
The journey has been full of innovation, exploration and learning. The goal was to make an Award-winning product and to share the spirit making experience in a purpose-built Tasting Bar where visitors can meet the distillers, enjoy their spirits and cocktails, share locally sourced food and take in the relaxing Adelaide Hills property views.
In under 2 years, Ambleside Distillers has double their production targets, produced Award-winning gins and now employ 10 staff in their Tasting Bar.
Find out more about Ambleside Distillers
---
The Flinders NVI and Mount Barker partnership
The Mount Barker District Council is pleased to be partnering with the New Venture Institute at Flinders University to deliver a series of activities aimed at supporting and developing an entrepreneurial and start-up culture across the hills. The first two workshops entitled 'Entrepreneurs in Conversation' will be closely followed by Venture Dorm, an 8-week intensive program which is hands-on, immersive and for all kinds of participants who want to take a business, product or service from idea to market validation.