Entrepreneurs in Conversation - Kelly Baker-Jamieson, Founder of Edible Blooms

Wednesday, 13 May 2015 from 6:00 pm to 7:30 pm (ACST)
Event Details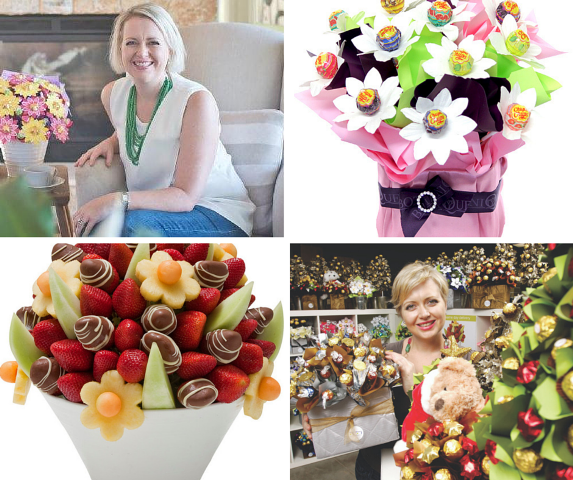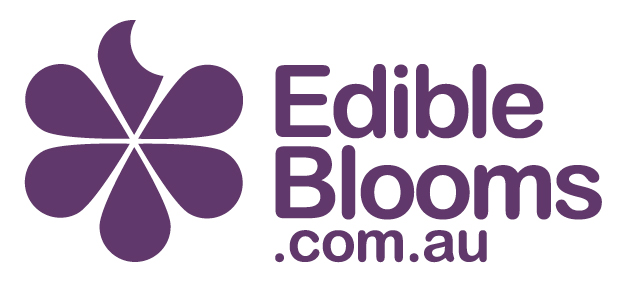 From $20,000 to $20,000,000
– it's only a few zero's … right?

With stars in her eyes and a modest investment of $20,000, Kelly Baker-Jamieson kick started her entrepreneurial journey in 2005 creating floral-like bouquets you can eat. With big ideas and hefty goals to build her little idea into a commercial success, zero dollar budget marketing activities were a challenging reality to grow her brand. Within a year she had expanded to four locations around the country and in her first full financial year sales had exceeded one million dollars.
Along the way, Edible Blooms has been recipient of multiple awards, including Telstra MYOB Small Business of the Year for Australia 2009 and SA Business Woman of the Year 2011. Kelly credits her amazing team and their focus on delivering wow for their customers to their success. Today Edible Blooms employs more than 50 staff and operates from 7 locations across 2 countries with Kelly spending the majority of her week working from her farm near Port Elliot here in South Australia
Ten years, a wedding and two children later, she remains focused on her goal of achieving 2.5 million WOW delivery moments for her customers. Learn how she and her team plan to do it and enjoy a few laughs as she reflects on some of the zanier moments in her journey – from dressing up as a strawberry on the streets of Sydney to navigating trade fairs in India and China.
Join us at NVI as Kelly shares the reality of building a multi million dollar business and some of the laughs, turning points and learnings to build Edible Blooms into one of the best recognised gift brands in Australia.
Pre-event canapés and social networking drinks will be provided.

6:00pm - 6:30pm - Networking
6:30pm - 8:00pm - Interview with Kelly Baker


Entrepreneurs In Conversation (EiC) is a Speaker's series concentrating industry engagement educational efforts through NVI, providing a tangible link to entrepreneurs and business leaders acting as inspiration for students, faculty, business owners and aspiring entrepreneurs. We believe every entrepreneur has a great story, the monthly events bring together entrepreneurs from Adelaide, and Australia wide, to discuss openly their entrepreneurial journey, taking an intimate look into the success, failures and personal journey of the speakers.


New Venture Institute accepts Bitcoin.
Send exactly 0.05 BTC to:
1KjQrgvRU463jxNUNVDDy1wYm8mnDBeA4A
Then email info@nviflinders.com.au with your sending wallet address.
FAQs 
What are the Terms and Conditions?
Please read the terms and conditions carefully before purchasing a ticket. By purchasing a ticket through the New Venture Institute you agree to be bound by these Terms and Conditions.
Terms and Conditions relate both to the sale of tickets and attendance at events. These Terms and Conditions apply to both the original purchaser and any subsequent ticketholders. 
1. New Venture Institute will offer a refund or exchange of a ticket if an event is cancelled, rescheduled or significantly relocated.
2. New Venture Institute will offer refunds in cases where your circumstances have changed up to 48 hours before the event. Notification after this will result in New Venture Institute having the right to refuse a refund. The refund will be paid using the same method that you used to purchase.
3. The event may be filmed or recorded and photographs may be taken. Buying a ticket affirms your consent to the filming, sound recording and photographing of yourself as a member of the audience. This will be used for marketing and promotional purposes. If you have any objection, should this happen when you attend an event, please contact a member of the New Venture Institute via info@nviflinders.com.au
6. If you have registered for an event with New Venture Institute, you are thereby giving your permission to receive further information from the New Venture Institute about upcoming events, programs or information about the New Venture Institute. 
Have questions about Entrepreneurs in Conversation - Kelly Baker-Jamieson, Founder of Edible Blooms?
Contact NVI Flinders
When & Where

Ground Floor, Flinders at Tonsley
Flinders University
1284 South Road
Clovelly Park, SA 5042
Australia

Wednesday, 13 May 2015 from 6:00 pm to 7:30 pm (ACST)
Add to my calendar
Organiser
New Venture Institute is an initiative of Flinders University which promotes entrepreneurship and grows enterprises to create economic development in the Adelaide and South Australian community by externally focusing the resources of Flinders University.