Entrepreneurs In Conversation #3 - POSTPONED - Stay tuned for new date

Tuesday, 29 October 2013 from 5:00 pm to 8:00 pm (AEDT)
Ticket Information
This event is invite-only
Event Details
Every entrepreneur has a great story. They have worked hard, taken risks, thought outside the box and overcome personal and professional obstacles to get where they are.

We invite you to join our special guests as they share an intimate portrait of their fears, strengths, humour, resilience and hopes for the future.
Tuesday, October 29th, 2013, 5.00pm - 8.00pm
FLINDERS UNIVERSITY, VICTORIA SQUARE
Level 1, 182 Victoria Square, Adelaide

Nibbles and drinks will be provided.
Aaron Superina is the Managing Director of Outside Ideas. From a modest start mowing neighbour's lawns for pocket money, Aaron Superina has turned his passion for the outdoors into a highly successful landscaping construction business, with operations in South Australia and Victoria. Aaron established Outside Ideas in 2003 aged just 19, starting out with little more than a shovel and a wheelbarrow. Since then, the business has grown organically year on year, with Aaron reinvesting profits to fund new machinery and equipment, hire additional staff and invest heavily in training programs.Outside Ideas now employs more than 50 staff. Having started "on the spades" himself, Aaron maintains a very hands-on approach to the business and is onsite at projects with his staff almost every day. The company received its first significant government contract in 2011 for work on the Main North Road Upgrade, has successfully tendered for the $4.5 million Adelaide Airport redevelopment and has just been awarded the South Road Superway contract, worth over $6 million.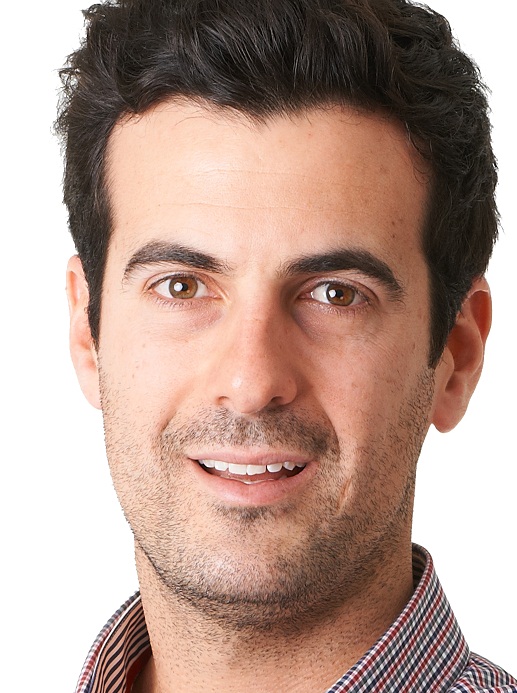 Domenico Gelonese is founder and CEO of Embertec, an Adelaide based energy eficiencies technologies company. The company was founded in 2004 with his father and now employs over 20 staff. Domenico's father developed the product after becoming frustrated with his children leaving electronic devices on all the time. Years later Domeinco discoverd the product and realised its commercial potential. After receiving funding from Playford Captial and Cleantech, Embertec has been able to develop an energy saving product. Smartswitch is an intelligent power board that detects when electrical devices are not in use and swtiches them off. This product saves consumers up to $120 a year. When Domenico started the business he set out with the ambition to have his product in every household in Australia, now his vision is to have his product in every household in the world. 

Have questions about Entrepreneurs In Conversation #3 - POSTPONED - Stay tuned for new date?
Contact NVI Flinders
Organiser
New Venture Institute is an initiative of Flinders University which promotes entrepreneurship and grows enterprises to create economic development in the Adelaide and South Australian community by externally focusing the resources of Flinders University.