Entrepreneur Talk

Friday, 1 September 2017 from 6:30 pm to 9:00 pm (AWST)
Event Details

A LEARNING OPPORTUNITY FOR THE INDONESIAN ENTREPRENEUR COMMUNITY
Learn from the success story of a 60+ year old bussiness which products have been distributed to 50 countries. 
Beberapa organisasi masyarakat Indonesia di kota Perth, didukung oleh Konsulat Jenderal Republik Indonesia di Perth, menyelenggarakan sebuah acara diskusi bertemakan Entrepreneurship. 
Pembicara tamu di Entrepreneur talk ini adalah Bpk Hamid Djojonegoro, pendiri dan pemimpin dari Orang Tua Group. 
Acara ini jangan sampai dilewatkan bagi para entrepreneur muda, berpengalaman, dan siapa saja yang ingin belajar mengenai entrepreneurship secara langsung dari seorang pemimpin bisnis yang sudah teruji. Peserta akan belajar kiat-kiat entrepreneurship dan kepemimpinan dari pengalaman hidup Bapak Hamid. Kesempatan ini juga adalah kesempatan emas untuk bertemu dan menjalin hubungan dengan rekan-rekanentrepreneur Indonesia di kota Perth
Catatan : Untuk dapat menghadiri event ini anda perlu menunjukkan tiket masuk yang anda bisa beli dari laman Eventbrite ini. 
Biaya registrasi $20/orang termasuk untuk pengadaan makanan Indonesia (Halal) dan minum. Acara ini menggunakan bahasa Indonesia.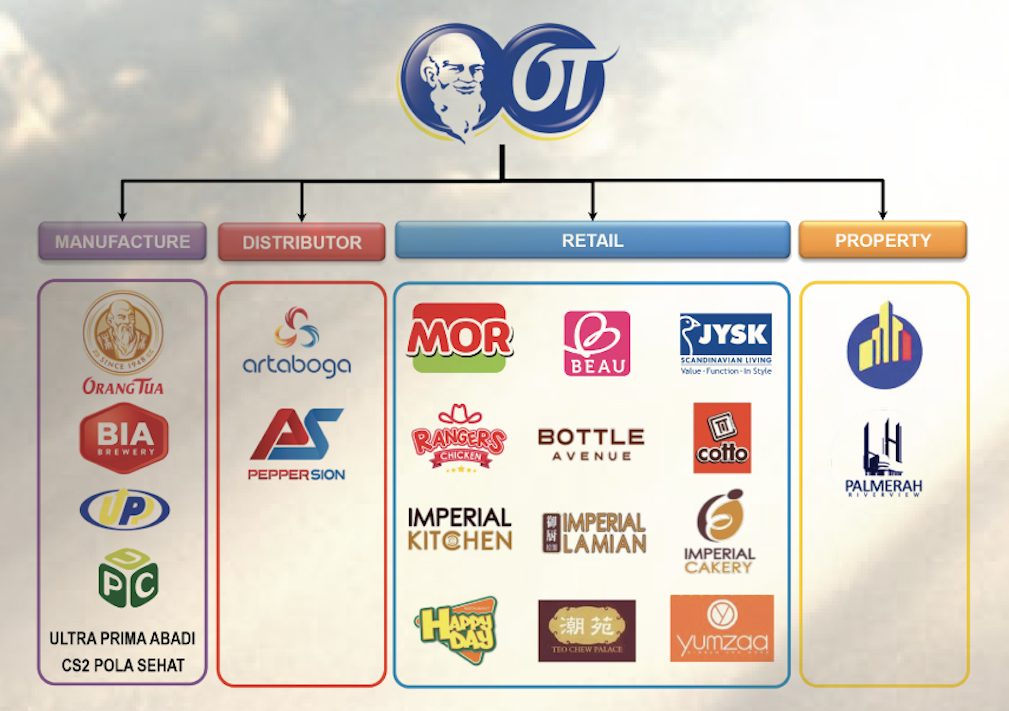 Profil - Hamid Djojonegoro

Lahir di Jakarta Pada tahun 1954, Hamid dikenal sebagai seorang pengusaha yang inovatif, proaktif dan visioner. Saat ini, Founding father dari Orang Tua Group ini tercatat sebagai orang terkaya nomor 31 di Indonesia (sumber : Forbes)

Hamid memulai usahanya di tahun 1976 dengan mendirikan pabrik kaos lampu di Jakarta. Di 22 tahun fase pertama perjalanan bisnisnya, pengusaha fenomenal ini fokus merintis usaha. Jatuh bangun dan kegagalan sudah menjadi makanan sehari-hari, bahkan beliau mengalami bangkrut sampai tiga kali dalam perjalanan membangun bisnisnya. Namun kegagalan tidak membuat beliau berhenti, tetapi lebih bersemangat untuk bangkit dan mengambil hikmah dari setiap kegagalan yang dialami.

Di 16 tahun fase kedua, beliau mulai belajar mendengarkan orang-orang yang berada di sekelilingnya, belajar bersikap bijak atas setiap dinamika yang ada terjadi, dan mendekatkan diri kepada Tuhan. Berkat disiplin, kerja keras, semangat pantang menyerah, dan visi misi yang jauh ke depan, usaha yang dirintis beliau telah berkembang pesat dan menghasilkan produk-pruduk inovatif dengan kualitas terbaik. Saat ini, produk Orang Tua Group sudah tersebar di lebih dari 50 negara.

Berawal dari Family Business di Consumer goods, bisnis OrangTua Group saat ini sudah berkembang ke beberapa bidang usaha lain seperti Retail, Restoran dan Properti.

When & Where
26 Cecil Avenue
Cannington, WA 6107
Australia

Friday, 1 September 2017 from 6:30 pm to 9:00 pm (AWST)
Add to my calendar