We've partnered up with Academy for Enterprising Girls to bring our exciting workshops right to your home this school holidays.
About this event
ABOUT THE HOLIDAY WORKSHOPS
Call out for girls who want to make a positive change in the world through business! This holidays, the Academy for Enterprising Girls (AEG) in collaboration with Young Change Agents is offering 120 girls aged 10-18 the opportunity to be part of a special Youth Think Tank. We want your voice and your ideas to help solve some important problems. All you'll need is a device, a good internet connection and excitement to create new things.
The Academy for Enterprising Girls is a free innovative entrepreneurship program, co-funded by the Australian Government, designed to cultivate young women's skills in design thinking, technology and business.
By securing your exclusive spot in our free virtual holiday program in just one day you'll be a bonafide Enterprising Girl with a plan for their first social enterprise business.
At the one day workshop, you'll work alongside 40 girls aged 10-18 as you design your own business.
Places are extremely limited so enrol today.
WORKSHOP CHALLENGE
Each virtual workshop will examine a different community challenge. Enrol in the one that suits you.
This Challenge will focus on the Future of Fashion.
Check out our other two challenges!
Friday 15th Jan 2020: Environmental Impact
Monday 18th Jan 2020: Diversity and Inclusion
AGENDA
9 AM - 11 AM: Session 1
11 AM - 11:20 AM: Morning Tea Break
11:20 AM - 1PM: Session 2
1:00 - 1:30 PM: Lunch
1:30 - 3:00 PM: Afternoon Session
FOR PARENTS
The Academy for Enterprising Girls is a FREE, fun online program specifically designed to help prepare your daughter and other girls aged 10 to 18 years for the 21st century workforce.
This is a robust learning experience that has been co-designed with experts and students to meet the needs of Australian girls and our local industries.
It aims to ensure young women are equipped for jobs of the future, in non-traditional growth industries such as technology and engineering, where there are increasing opportunities but unfortunately where women are greatly under-represented. Learn more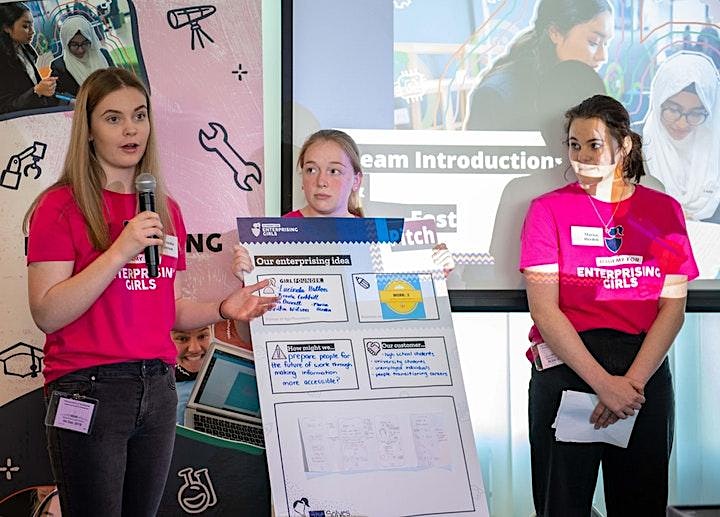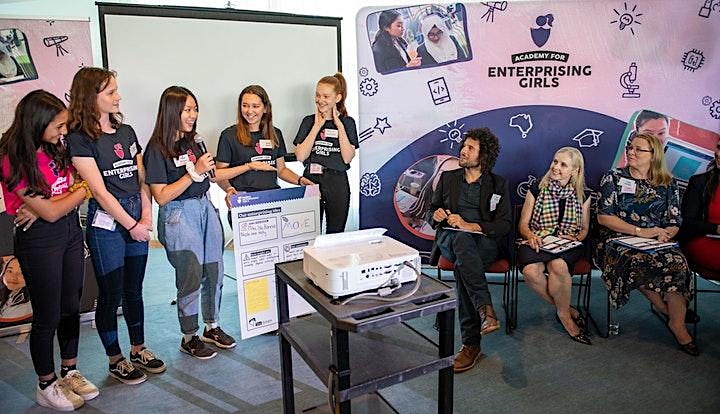 Organiser of Enterprising Girls Virtual Holiday Workshop: Future of Fashion