Description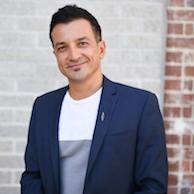 Paul Pitsaras, Speaker & Managing Director at The Open Mind Institute, is running the 'Enhancing Mind Fitness through Mindfulness' (lunch time) Workshop on Friday 17th November from 12:00 - 1:00pm at the City Square Library's Theatrette (266 George Street).
This workshop has been designed for those of us who are always on the go and for the busy professional who might be experiencing sleep deprivation, burn-out, stress, anxiety and would like to learn more about the ancient practice of mindfulness in order to extract the long list of mental benefits it presents.
Before co-founding The Open Mind Institute, Paul was a litigation lawyer for many years and experienced extreme burn-out and stress in the workplace before discovering the power of mindfulness and mediation. Being a former lawyer, Paul is big on demonstrating the 'evidence' behind mindfulness and articulates how it leads to mind fitness.
Here's a list of what you will receive in the workshops:-
Workbook containing the primary content & exercises;
Information regarding the benefits & introduction to Mindfulness;
Explanation of the scientific evidence behind it;
x3 practical measures, techniques & exercises that you can use to start practicing Mindfulness straight away;
Discussion on overlapping psychological processes and how to implement them to enhance your mind fitness, i.e. critical thinking, emotional intelligence, metacognition & habit formation;
The 5 Steps to eradicating limiting habits & introducing new empowering ones (in so that you can make Mindfulness practice a habit & continue to use it to promote mind fitness!
Guided meditation (time permitting).
These workshops will provide you with the knowledge and tools required to start practicing Mindfulness and to enhance your mind fitness in order to circumvent any negative mental challenges that you may be experiencing.