Engaged Anthropology, Collaborative Research and the Atikamekw First Nation...
Description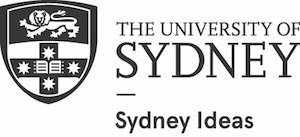 In this lecture, Professor Sylvie Poirier will reflect on her trajectory of engagement and collaborative research with the Atikamekw First Nation (north-central Quebec, Canada).
In 1990, when the Council of the Atikamekw Nation first approached her to conduct research work on land right issues, they mutually agreed that her anthropological expertise would serve their life projects. Since then, however, Prof Poirier's engagement with them has been manifold.
Early on, as an "expert" anthropologist within the arduous process of land claims negotiations, she documented the "anthropological proof" of their ancestral relationships to the land claimed. In the early 2000s, they mutually agreed that her anthropological expertise and research funds could be utilized for exploring contemporary ways to document, valorize and transmit their knowledge system to the younger generations.
In this Sydney Ideas lecture, Professor Poirier will reflect on how the Atikamekw made her understand that anthropology matters, as long as her engagement with Indigenous people is solidly anchored in respectful, reciprocal and equitable relationships. She will discuss collaborative research as an ongoing process of learning, exchange, and decolonization for the anthropologist and the Indigenous people.
ABOUT THE SPEAKER
Sylvie Poirier is Professor in the Department of Anthropology, Université Laval (Quebec). She has been conducting research with Aboriginal people in the Australian Western Desert since 1980 and with the Atikamekw, a First Nation in north-central Quebec, since 1990. She is the author of A world of relationships. Itineraries, Dreams and Events in the Australian Western Desert (2005); co-editor (with John Clammer and Eric Schwimmer) of Figured Worlds. Ontological Obstacles in Intercultural Relations (2004); and co-editor (with Françoise Dussart) of Entangled Territorialities. Negotiating Indigenous Lands in Australia and Canada (2017).