ENGAGE: Learn how to build trusted client relationships quickly, and meet your B2B sales targets with ease.

Monday, 2 November 2015 at 9:30 am

-

Tuesday, 3 November 2015 at 4:30 pm (AEDT)
Event Details
"In my first year with one consulting engineering firm I brought in $100,000. In my second year I brought in $150,000. I then attended the ENAGAGE program and in my next nine months I brought in $500,000."
Rhys Davies, Senior Associate
Join Keith Dugdale, author of the best selling 'Smarter Selling: How to grow sales by building trusted relationships' in this two-day Engage workshop where you'll learn how to quickly build trusted client relationships that will help you meet your B2B sales targets with ease.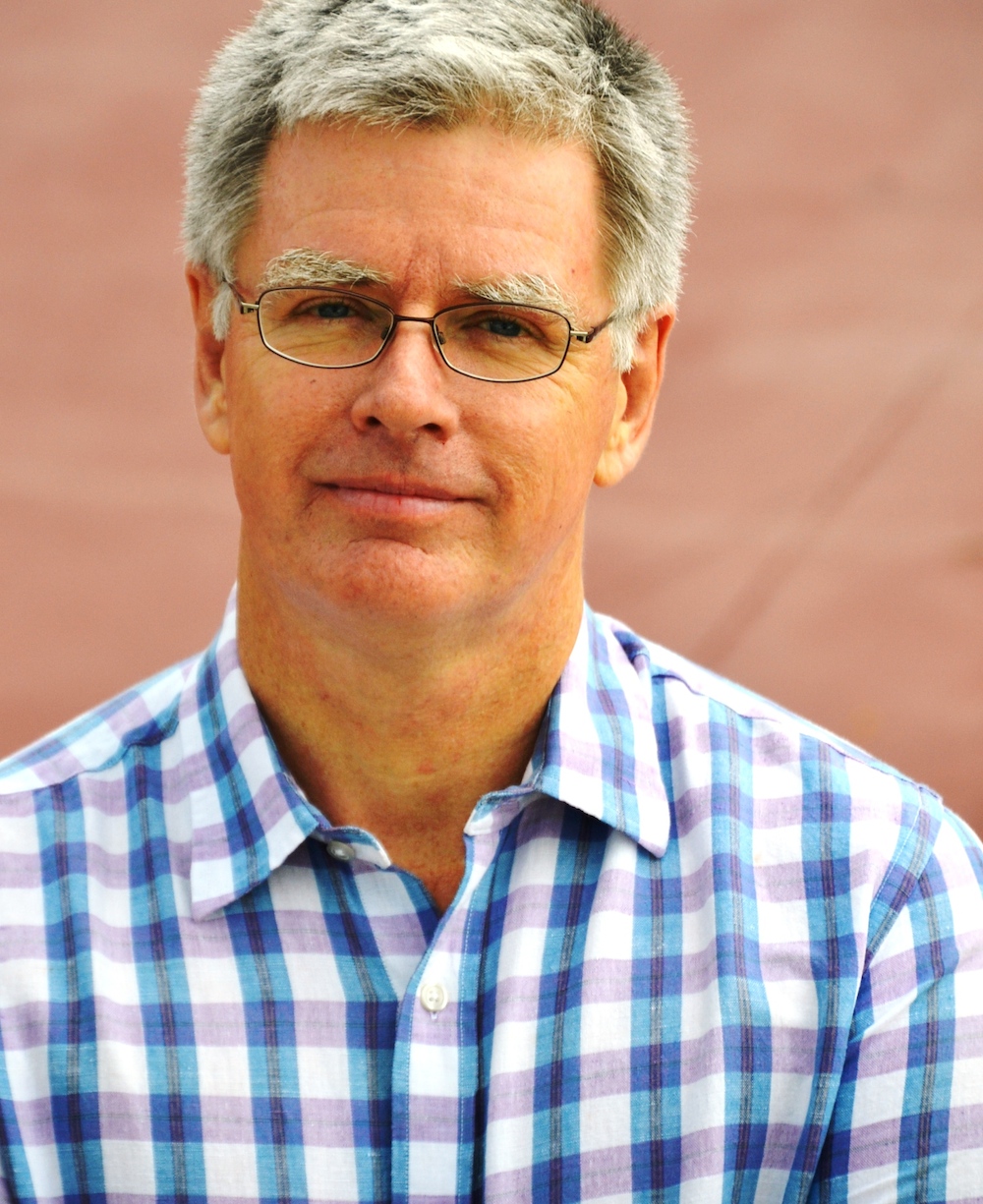 More than 10,000 B2B leaders, business development directors, client relationship managers and B2B consultants from around the world who have benefited from Keith's training. Here's what some past participants have had to say:
"I consider myself extremely lucky that my professional path crossed that of Keith nearly four years ago, and that I can count Keith as one of my mentors today. In the space of four years, Keith and his ENGAGE approach to business have given me the tools and the confidence to take my career in a different direction, at a much faster pace. Keith has shaken my frame of reference, and this has delivered so much for me, personally, and for my organisations. Keith has been (and continues to be), a very influential person in my career. I cannot recommend highly enough for anyone to try and get to know the man and his approach to business."
Julien Lepetit   Business Manager NSW+ACT | Europe at E2Designlab
"I have attended dozens of sales training courses and read almost every business book about sales and building relationships over my 20 year sales career. Out of all of them, I am only willing to recommend one. Keith Dugdale has literally written the book on building relationships as a deliberate sales strategy. He walks the talk and is a genuine expert in the field second to none. The great thing about Keith's philosophy is that it stands the tests of time and application in the real world. There is no hint of 'slick tricks' with Keith, just proven methodology and right mindsets that get results."
Alan Blair, Building Businesses Fit for Humans
By the end of the two days you'll have learned:
- what behaviours build trust in sales conversations....and how to avoid those that do not.
- how to identify the right person to talk to in any organisation..and who to avoid and why.
- how to write engaging emails/make engaging phone calls that make senior decision makers want to meet you.
- how to ask questions that engage your clients and prospects, build trust and win work....profitably and quickly. Without any hard sell.
- how to follow up meetings in a way that continues to build the relationship.
- what to say to genuinely differentiate yourself from your competitors...and what to avoid.
Want to get a small taste of what you'll learn? Take a look at this video of Keith straight from the training room presenting on a tool we call the CC Note, which is the most effective and engaging way to follow up with clients after meetings.
Here is what a past participant had to say more than twelve months after completing the course:
"I attended Smarter Selling as a result of my desire to learn and grow. I certainly did not expect to have my 'sales world' turned upside down.
I awoke (a bit like the matrix) after the course and started to question what value I was adding to my client interactions. It basically occupied my mind for 3-6 months solid while I was using the tools I had recently learned. With each interaction I went into I asked this question of myself until understanding where I could add value became habit.
This then fed into the I WE U statements (used to get and open meetings). At first I used to think about them consciously before each meeting. I now use I WE U statements subconsciously and have noticed that they really help to set the tone for the meeting and immediately put the client at ease. I also use I WE U statements to get meetings, and to date have over 80% success rate in securing a meeting when using the framework. This also includes totally cold client calls/emails and has given me MUCH greater confidence when chasing cold business and doing cold calls.
Aside from trying to master the tools, I have also had some revelations of my own which have helped to conceptually tie everything I learnt together:
 1. You genuinely have to have the clients interests at heart. It's ok to execute the tools, however once you realise that they are designed to help the client and not to get you sales, it all makes sense. I realised that sales are a by-product of a good relationship and will happen automatically if you have the clients genuine interests and concerns at heart.
2. The devil is in the detail. This is something that I realised a couple of months ago. While its fine to have high level discussions,  I realised that SHAPE questioning allows you to hone in on the detail of the issue you have uncovered to really get to a true point of understanding. I realised that if I didn't fully understand the issue in its entirety, I would continue to use the shape questioning until I did.
 3. You need to be able to deliver. It's one thing to have these tools at your disposal, have the client love you after the first meeting and agree to do business with you. It's another thing to be ale to deliver and stay true to what you have promised. Be sure that you have the capacity to deliver and it will accelerate your path to trusted advisor.
I have found this to be a continually evolving tool and how each person customises it to their own style is up to them. Like anything it needs to be constantly used and refined until it becomes habit. It won't happen overnight, but it will happen.
I attribute the skills I learnt at the Smarter Selling course to making my targets in my first year. I did the course in October and did 50% of my annual target in the 2 months leading up to the following June. I feel the skills I learned allowed me to build the relationships that saw me hit my numbers last year"
Joe Feredoes, IT Consultant
Are you ready to get more success out of your career? Book quickly as places are limited.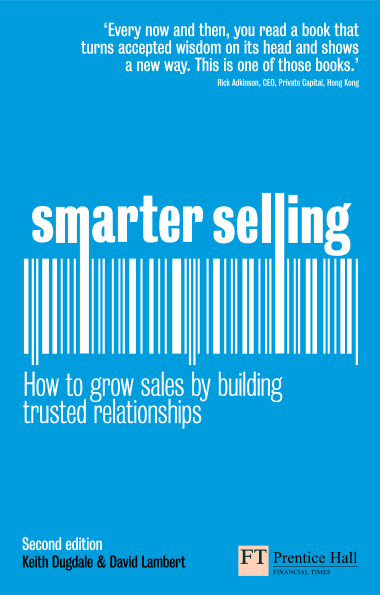 For more details about the workshop, visit www.boft.com
When & Where

E2Designlab
Trevor Pearcey House (Block E), Level 1
34 Thynne St
Bruce, ACT 2617
Australia

Monday, 2 November 2015 at 9:30 am

-

Tuesday, 3 November 2015 at 4:30 pm (AEDT)
Add to my calendar
Organiser
Keith is the author of the international best seller 'Smarter Selling: How to grow sales by building trusted relationships.'
The methods covered in Keith's programs are used to drive business to business sales in industries from banking and engineering, to locksmiths, legal firms and international wholesale brands.
Organisations that have or currently use Keith's methods include Deloitte (Australia), Sunsuper (Australia), Adidas (global), AECOM (Australia and New Zealand), Bluescope Steel (Australia and the USA), PwC (Switzerland, China and Hong Kong), WesBank (South Africa), Arup (UK and Hong Kong), KPMG (Hong Kong and China), Reebok (globally), and Minter Ellison (Australia and NZ).