Event Information
Location
The Level at Endeavour House
1 Franklin street
Manuka, ACT 2083
Australia
Refund policy
Refunds up to 1 day before event
Description
The energy sector is being disrupted, and with technological change come new opportunities. Who will be the Facebook, Amazon and Uber of the emerging smart energy sector? If you want the answer to be 'you' then come along to the EnergyLab Canberra Hackathon!
New energy technologies such as solar panels, batteries, electric vehicles and over-the-internet metering and control systems are rapidly becoming cheaper and more ubiquitous. At the same time, there have been great advances in adjacent areas such as artificial intelligence, drones and telecommunications. The convergence of all these trends makes new innovations and business models possible.
The EnergyLab Canberra Hackathon is designed to bring people interested in energy innovation together to brainstorm, develop and demonstrate new business concepts.
---
How it works
Inspiration: We'll kick off with a couple quick presentations about problems you might consider solving.

Team forming: You can register as a team if you want, but if you're missing a team member or registering as an individual then we'll help you find teammates.

Ideation: Once teams are formed the brainstorming begins! Come up with a bunch of ideas and pick the one you want to work on for the rest of the hackathon.

Developing: We'll leave lots of time for you to develop your ideas, build a prototype if possible, and prepare your presentation.

Presenting: Each team will present to a panel of judges, who will pick the winning teams.

Celebrating: Unwind and celebrate what you've achieved in less than 24hrs over a drink and something to eat.


---
Key Information
Where: The Level at Endeavour House, 1 Franklin Street, Manuka, ACT
When: 5:30pm Friday 9 February to 7:30pm Saturday 10 February

Who: Students, entrepreneurs, designers, engineers, hackers, professionals, and anyone else interested in energy startups. You can register as an individual or as a team.
Cost: $20 for participants, including all meals, snacks and drinks. $10 if you just want to watch the pitches and attend the networking drinks afterwards.
Data: You will be able to use the API from our partners WattWatchers and Solcast
---


Prizes
The winning team will receive a prize package to help them get their idea off the ground.
* Requires submitting an eligible application by the deadline
---
Judges
A panel of experts will be judging your projects including:
Alison Reeve, Director - Clean Energy Innovation, Department of the Environment and Energy
Craig Hanicek, Cluster Manager, SERREE
Scott Ison, Group Manager, Business Development - Future Energy, Origin


---
Agenda
Friday 9th February
5:30pm: Arrive, have something to drink and eat, and start to get to know your fellow participants

6:00pm: Presentations to provide inspiration, resources and information on what the next 24 hours will entail

7:30pm: Dinner, team formation, and team registration

8:30pm: Go home and rest (or work if you really want to)
Saturday 10th February
8:00am: Doors open and breakfast served

Work in your teams with help from some mentors

12:30pm: Lunch served

Optional presentation practice

4:45pm: Submissions due

5:00pm: 5-minute presentation by each team followed by questions from the judges

6:00pm: Presentation on the EnergyLab Acceleration Program while the judges deliberate

6:20pm: Winners announced!

6:30pm: Drinks to celebrate all you've achieved in 24 hours
---


Frequently asks questions (FAQs)
How many people are allowed in a team?
Teams must contain 2, 3 or 4 people. Teams with 5 or more people in them must break into two or more smaller teams. Individuals can't compete but we will help you find at least one other person to form a team with (see below).
I already have teammates, can I just participate with them?
Yes! As long as you have at least one other person on your team (and your team doesn't have more than four people in it).
I don't know anyone else attending, how will I form a team?
We have your back! We have built in a number of ways for you to meet other people in the same boat and will help you form a team with people you want to spend Saturday with. Before the event you will be invited to a Facebook Group and Friday night will start off with some casual networking over drinks. During the presentations, everyone will introduce themselves so you know who else is looking for team members. During dinner, the organiser will help match individuals together and make sure no one is left out. If you have any questions or concerns please send an email to sarah@energylab.org.au.
Can I still participate if I don't have an idea?
You can! We'll help your team find something interesting to work on.
Do I have to spend the entire time at The Level?
Nope, but we would encourage you to. It's a great venue and we'll provide a constant stream of food and drink. However, if you would be more comfortable elsewhere or have other commitments then you're free to come and go. Please just be back in time for the presentations on Saturday.
I have another question, who can I talk to?
Send Sarah an email to sarah@energylab.org.au.
---
About EnergyLab
EnergyLab is Australia's leading platform for launching new energy businesses. Our integrated approach draws on the community of clean energy entrepreneurs and offers a range of ways to engage and leverage their ideas, technologies and resources. To read more about EnergyLab head to energylab.org.au.
---


Our Partners
This event would not be possible without the generous support of our partners, The Level, Marque Lawyers, Hackathons Australia, Solcast and the Smart Energy Council.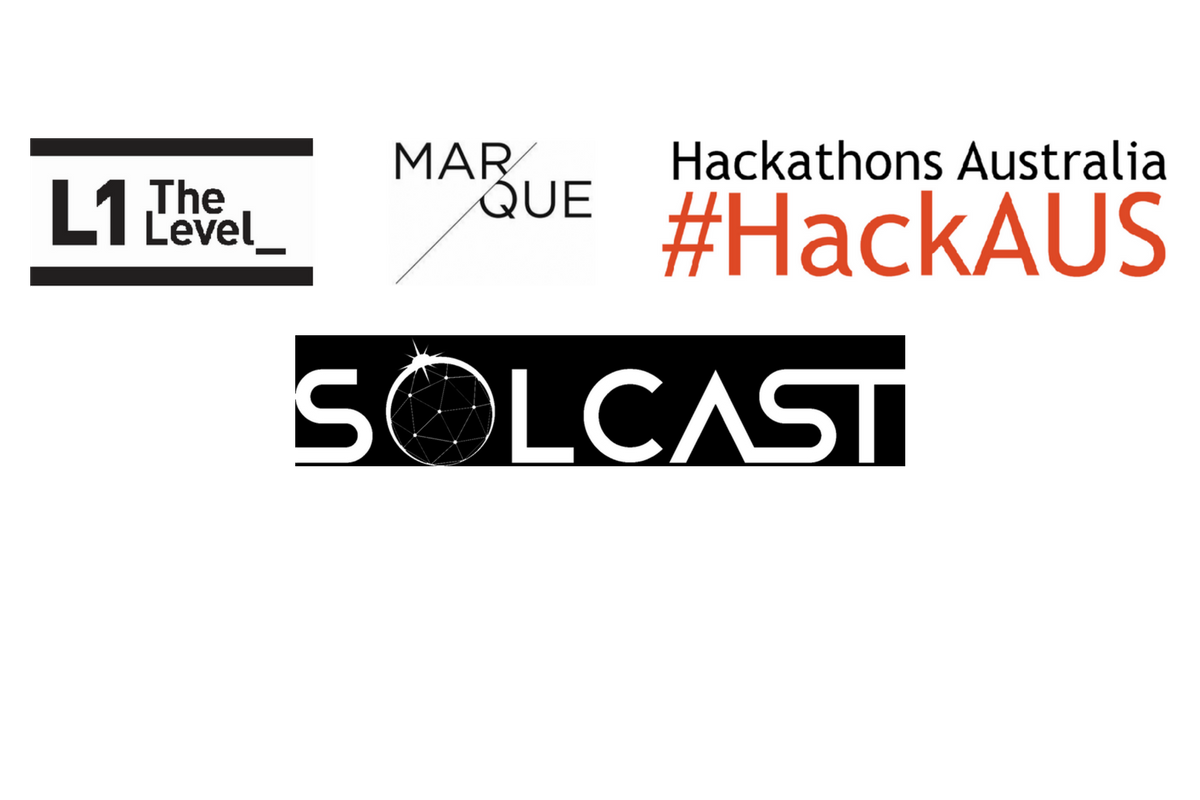 ---
Volunteers needed!
If you don't want to participate, but still want to be involved, we'd love some people to help out on the day. If you're interested in volunteering please email Sarah Lacroix at sarah@energylab.org.au.
Date and time
Location
The Level at Endeavour House
1 Franklin street
Manuka, ACT 2083
Australia
Refund policy
Refunds up to 1 day before event