Energy Innovation Network: Hydrogen Forum - WA Hydrogen Highway 2019 - 2023

Thursday, 22 November 2018 from 3:30 pm to 5:30 pm (AWST)
Event Details


in collaboration with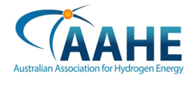 invites you to
Energy Innovation Network's
Hydrogen Forum: Hydrogen Highway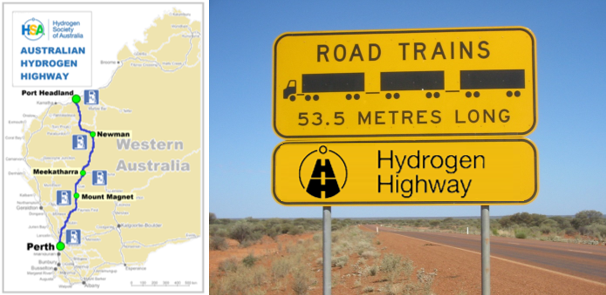 The Hydrogen Highway means a network of roads equipped with hydrogen refilling stations, allowing the use of hydrogen fuel cell vehicles. WA's Hydrogen Highway will focus on heavy transport, helping to introduce zero emission transport, lower cost fuel, and eventually, a secure fuel supply, eliminating the need for importing diesel. Phase 1 will run along Highway 95 from Perth to Port Hedland, linking the state capital with the Pilbara region. The subsequent stages will lead to an expansion of the Hydrogen Highway across the State and then in collaboration with other initiatives across Australia.

Focusing the Hydrogen Highway on heavy transport rather than passenger vehicles allows the creation of high demand for hydrogen, therefore an economy of scale and subsequently lower costs. A hydrogen car can fill up with 4-6 kg of hydrogen, while a commercial truck can fill with about x20 times more. Earlier Hydrogen Highways in Norway or California had to rely on passenger cars to create demand, simply because heavy trucks are just now being introduced to the market.

All of these benefits have seen established vehicle manufacturers such as Toyota or Hyundai, and newcomers as Nikola or HV Systems, develop hydrogen truck models – but their path to market is slowed down by a lack of infrastructural support. In order for them to enter mass-production large-scale hydrogen demand is required. Western Australian Hydrogen Highway can go a long way toward creating that demand.
This is an opportunity not only for WA, but for Australia, to become a global leader. Our natural reliance on long haul vehicles makes us the ideal environment to demonstrate the viability of hydrogen-powered trucks – and our isolation makes us the greatest beneficiaries of sustainable fuel sources that do not require importation.

PRESENTERS
Senator Hon Linda Reynolds, Assistant Minister for Home Affairs
Hydrogen - Government Perspective
Peter Kasprzak, CEO of Innovate Australia, Convenor of Hydrogen Society of Australia
Hydrogen Highway
Mark Paskevicius, Senior Research Fellow, Renewable Energy, Curtin University
Hydrogen Storage Solutions
Jill Stajduhar, Manager, Australian Centre for LNG Futures
Hydrogen Export Industry for WA

 ___________________________________________________________ 
Our Host


 ___________________________________________________________ 

Our Platinum Sponsor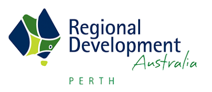 ___________________________________________________________ 
Our Sponsors and Suporters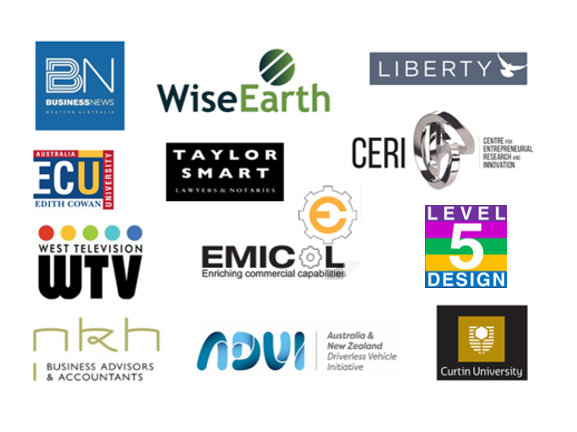 ___________________________________________________________

Other events worth attending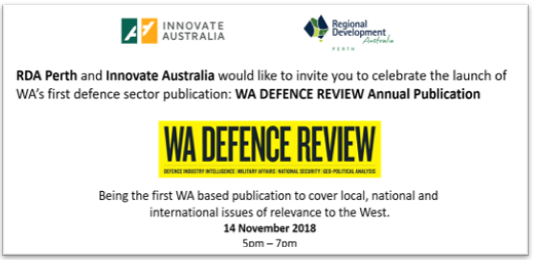 https://www.eventbrite.com.au/e/celebration-launch-wa-defence-review-tickets-52201455960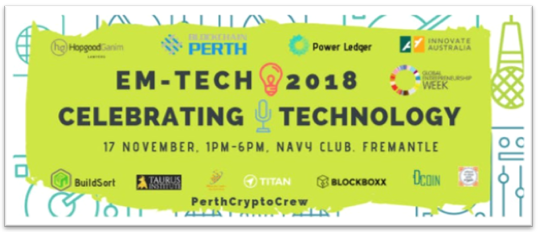 https://www.eventbrite.com.au/e/em-tech-2018-celebrating-technology-tickets-51906197835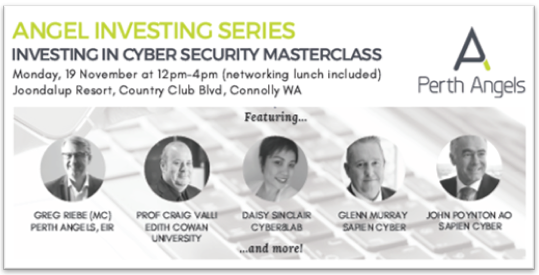 https://perthangels.wildapricot.org/event-3019308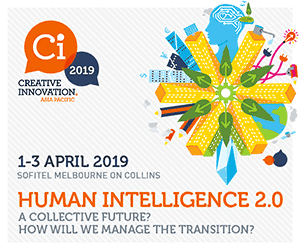 https://www.creativeinnovationglobal.com.au/Ci2019/
  ___________________________________________________________
Come and join us. Tell your friends and colleagues.
Like us on Facebook
https://www.facebook.com/innovateaustralia.org

Let's make WA a true STATE OF INNOVATION !

When & Where

Liberty Executive Offices
Ground Floor
197 St Georges Terrace
Perth, WA 6000
Australia

Thursday, 22 November 2018 from 3:30 pm to 5:30 pm (AWST)
Add to my calendar
Organiser

Innovate Australia encourages, assists and promotes Australian innovation. The not-for-profit and non-partisan organisation works with industry and academia to uncover innovation, encourages new innovations, develops programs and forms innovation networks. Innovate Australia aims to be an independent conduit for viable ideas.

Innovate Australia operates independently of government, industry and universities, however works with a range of stakeholders on unique and forward thinking projects across Australia. Services provided include, but are not limited to consulting, think-tanks, connecting firms undertaking innovative projects and marketing of organisations embarking on their innovation journeys. 
To suggest an event or to propose the next presenter for one of our networking meetings, or just for more informaion please contact  Peter Kasprzak or Dr Adam Osseiran.