Description
The 9th Annual Royal Prince Alfred Hospital PANCREATICO-BILIARY WORKSHOP will be held over two days on Sunday, 11th and Monday, 12th November 2018.
Once again the format will be a multi-disciplinary approach to diseases of the pancreas and biliary system. There will be a didactic component as well as an interactive component. The Sunday programme will include breakout sessions for nurses and fellows, followed by interactive clinical sessions and state of the art lectures. The Monday programme will include live cases in all three disciplines with all day surgery, Interventional Radiology and live endoscopic cases both ERCP and EUS.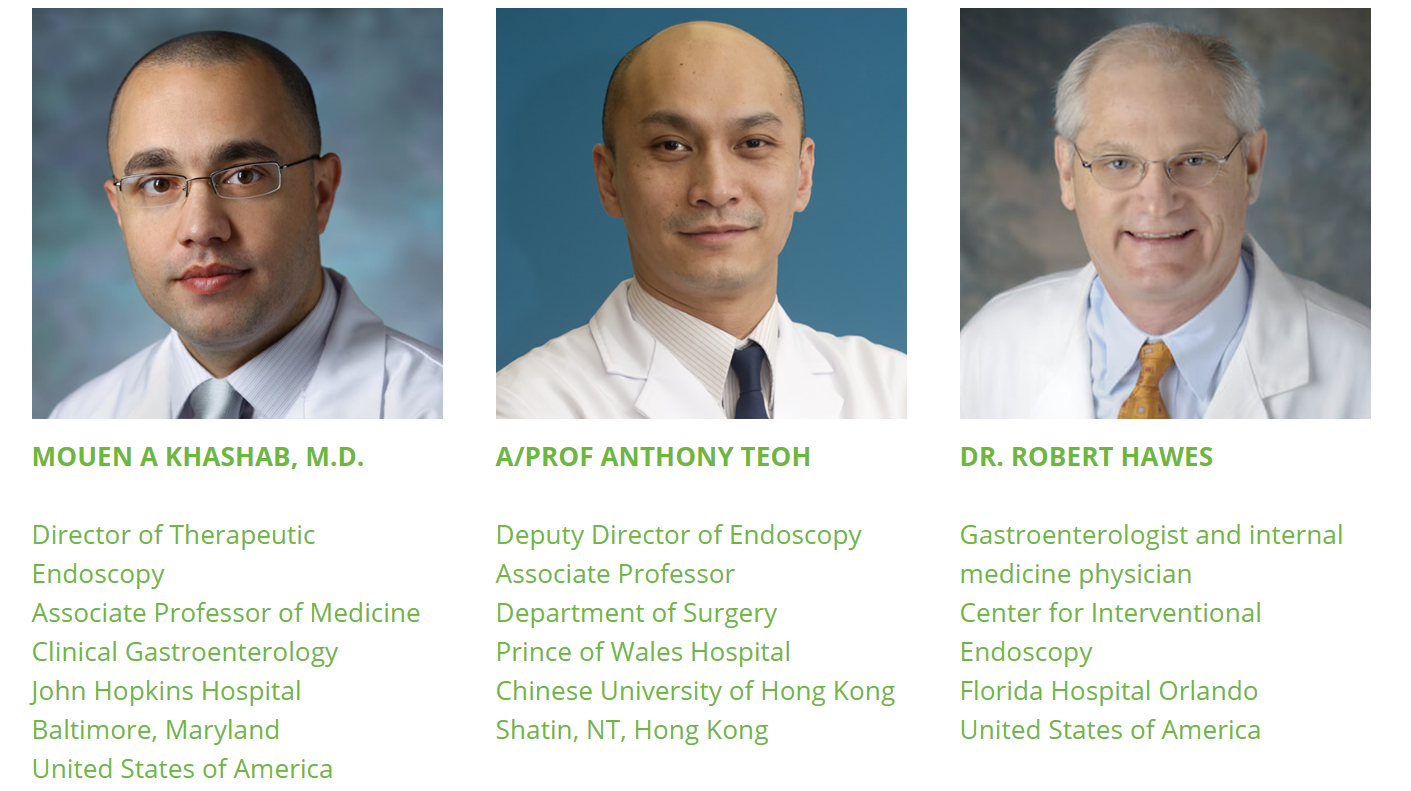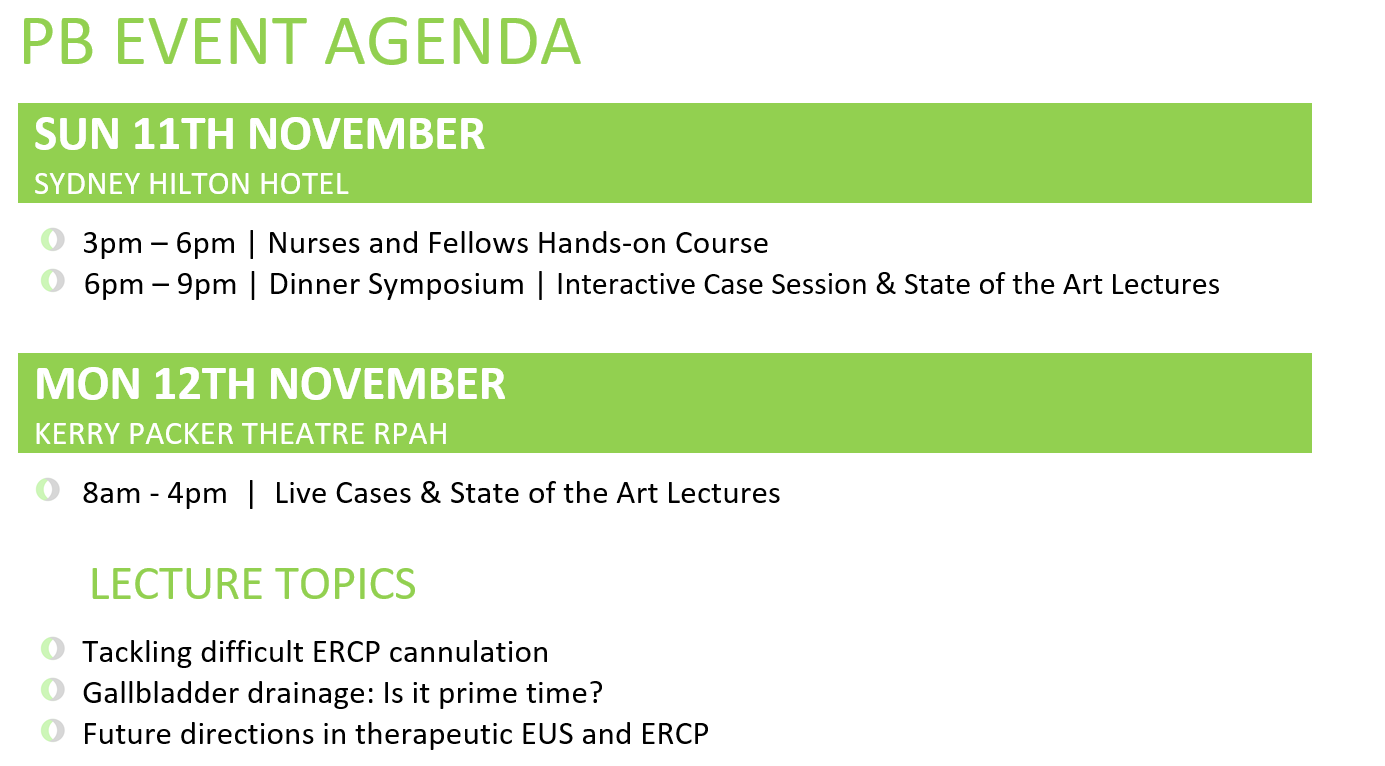 We sincerely hope that you will join us!
A/Prof Payal Saxena, A/Prof Arthur J Kaffes, A/Prof Charbel Sandroussi and Dr Chris Rogan

FOR MORE INFORMATION PLEASE VISIT: WWW.ENDOSKILLS.COM.AU
(Please note the organising committee has the right to refuse entry to non medical attendees)