About this Event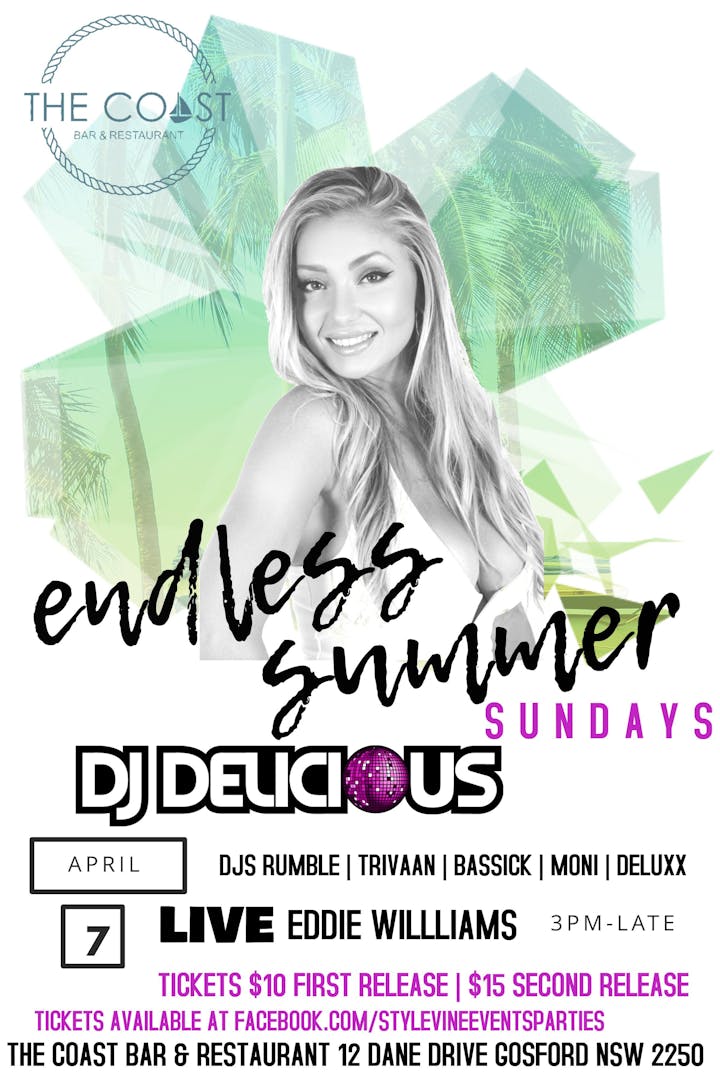 Join us on April 7th for the new, Central Coast sunday session we have all been waiting for!!
Bringing you only the best in food, drinks and entertainment, including your fav DJ's and singers.
Sit back and relax with water views and cocktails and let us serenade you with smooth sounds. Enjoy live music in the afternoon, and as the sun sets, get down under the stars with DJ's Delicious, Rumble, Bassick, Trivaan, Monti and Deluxx
Choose from general admission tickets or treat yourself with a VIP package , Amazing water views (including a graze, drinks and table service) for you and your crew.