Endless Grooves presents SUGAR AID - part of a 5 week series of fundraising events to support Sugar in their fight to stay open!
About this event
Endless Grooves is finally back at Sugar to once again showcase some of the finest talent in soulful, underground music.
Life hasn't been as sweet without Sugar.
Due to complications outside of their control, Sugar is currently in an extraordinary situation of a bureaucratic nightmare that has legally forced them to remain closed in spite of all of their best intentions and compliance.
This is Sugar's cry for help and support to keep the club alive in the biggest fight of their life. This event forms part of SUGAR AID - a 5 week series of events put together by the club's most prominent promoters including Crown Ruler, Groundfloor, Localise and Endless Grooves. With their help, Sugar is once again able to open in their fight to stay open! The club needs money, resources and awareness in order to pay bills, keep staff employed and find a way to survive as they face this uphill challenge and continue searching for a breakthrough.
All proceeds from event ticket sales will go directly towards getting Sugar back on their feet. Additionally, you can support them via their Gofundme link here: gf.me/u/ypnxdg
Now, we'd like to extend a very warm welcome to some Melbourne favourites: College of Knowledge, Sophie McAlister and Lori.
Off the back of their sold out Summertown Studio show, Surprise Chef band members Lachlan Stuckey and Jethro Curtin join us at Sugar representing College of Knowledge. This strong and handsome duo out of Coburg are the minds behind the label of the same name and are responsible for releasing a plethora of live cinematic soul, jazz and funk from the likes of Surprise Chef, Karate Boogaloo and the Pro-Teens. Behind the decks, their sets are a reflection of their strong musical bond and deep friendship, navigating old sounds from a new perspective. A direct glimpse into the collections that inspire the label, their selections span from uplifting modern soul, wild jazz-funk explorations through to heaving disco and deep Afro rhythms.
Regularly found behind the counter at Northside Records and on support for world-class touring artists, Sophie McAlister is no stranger to Melbourne's music scene. Without bounds, Sophie has been liberally firing jams at dance floors across Melbourne for the past few years, working closely with the Crown Ruler and Rhythm Section families, whilst being a musical friend to all. Prepare yourself for her selections of cosmic deep house, sassy disco sizzlers and polyrhythmic brokenbeat as she catches you off guard with a wink and a smile.
Crown Ruler's very own, Lori has been instrumental in bringing artists from far and wide on dedicated Australian tours. Musically, she can be heard through her 'Out My Window' program as Skylab Radio resident as well as via her vocal collaborations with Hiatus Kaiyote, Silentjay and Kuzich to name a few. A deep digger, we invite her to share her discoveries from interesting breaks to soulful melodies and explore the history of the world through her sonic encyclopaedia.
Support from locals Milk Paste and Fantastic Black Plastic.
$20 pre sale tix , $25 on the door
Sounds:
► soundcloud.com/crownruler/cr-mix-14
► mixcloud.com/skylab_radio/radio-romantica-w-sophie-mcalister
► soundcloud.com/93bpm/choolgirl-e01?in=93bpm/sets/schoolgirl-on-skylab-lori-sophie-mcalister
Artwork by Joanne Leong – www.joannejyleong.com
We would like to acknowledge that this event will take place on the traditional Country of the Kaurna people of the Adelaide Plains and pay respect to Elders past and present. We recognise and respect their cultural heritage, beliefs and relationship with the land, sea, waterways and sky and acknowledge that they are of continuing importance to the Kaurna people living today. Presented by Endless Grooves, Crown Ruler and Sugar.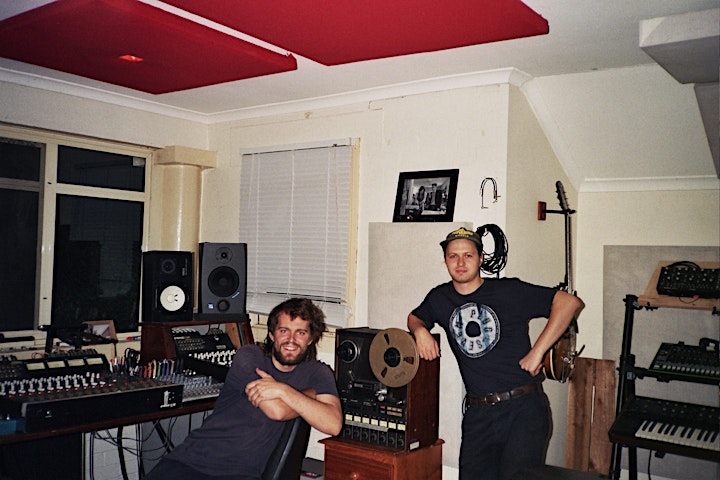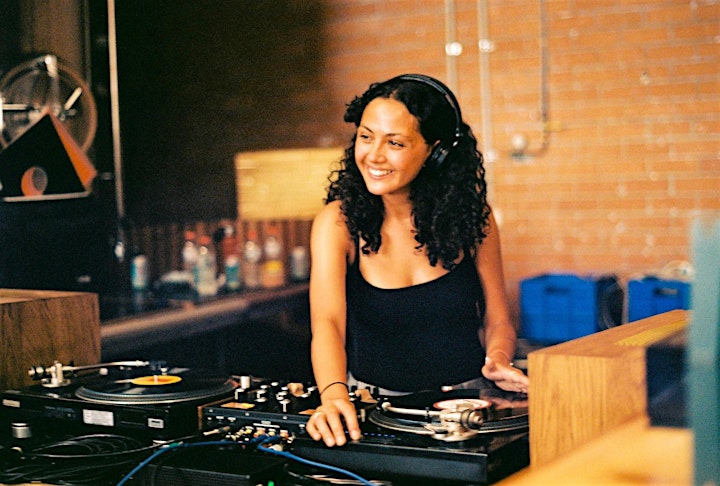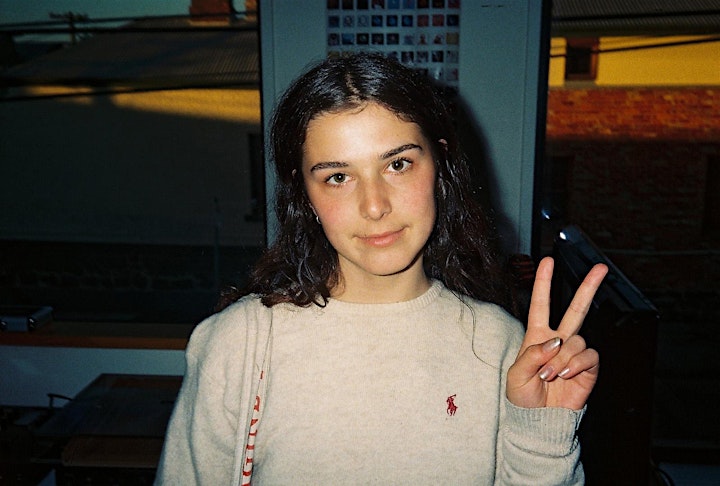 Organiser of Endless Grooves ≋ Sugar Aid ft. College of Knowledge + Sophie & Lori