About this Event
Join us this School Holidays to make your own furry friend for only *$8!
This is more than 80% off the recommended price (RRP*)!
We will be at:
Endeavour Hills Shopping Centre
92 Matthew Flinders Ave,
Endeavour Hills, VIC, 3802
Event Date: Monday 1st October to Friday 5th October.
Event Hours: 9:30am to 4pm.
Bookings: NO booking is required, just come down and make a morning of it. PLEASE click 'GOING' within this event.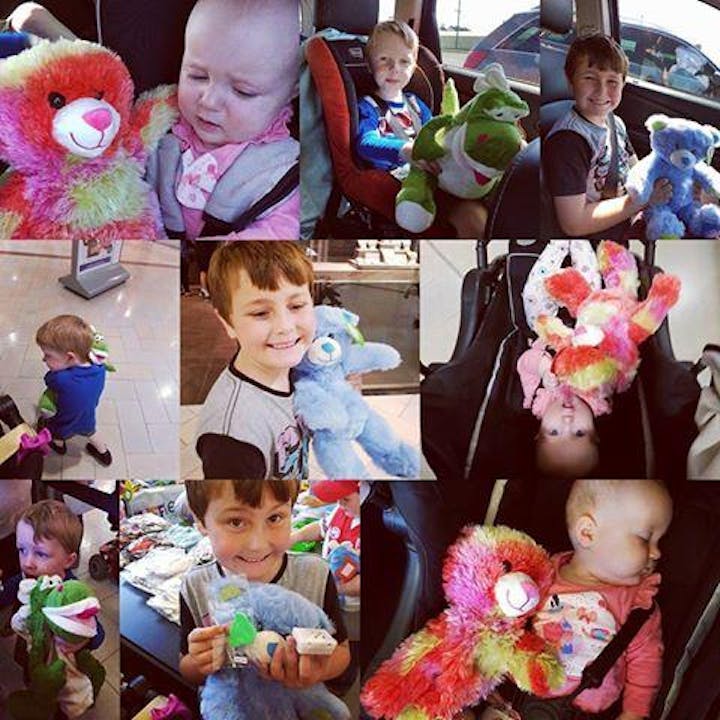 In addition to Teddy Bears we have all kinds of new friends including Cats, Dogs, Dragons, Monsters, Jungle Animals and more for you to love!
Choose from 12 Stufflers plush Animal Skins!
Use our Fluffenstuff Machine to bring your new friend to life!
Insert a love token in the love ceremony!
Give your new friend a name and record it on your Stufflers Birth Certificate!
Take your new Stuffler friend home to love!
*Only the first 160 Per Day can make a bear for $8. After 160 have sold, the price is $12 which is still a HUGE 50% off!**
**All bear accessories are available at an additional cost. While stocks last!!