Join us for the final strawkle of 2021 in Manly Cove! We're going out with a bang - followed by drinks/lunch at the pub!
About this event
What is a strawkle?
A strawkle is a snorkel for straws and other marine debris. Since Summer 2018, volunteers have collectively removed over 5,000+ straws from Manly Cove.
What do you need for the event?
For the strawkle:
You must bring your own snorkel, mask, and fins. Wetsuits are optional but recommended due to the temperature of the water.
If you don't have snorkel gear, contact our friends at Pittwater Eco Adventures to rent some for the event.
You must be a competent swimmer and confident in the water, and already know how to snorkel as we do not provide training.
If you're a hot beverage drinker we'd also love for you to bring your keep cup to save waste entering back into our environment.
What happens at the event?
Before 10am: Meet on the grass patch outside the Manly Art Gallery and Museum.
10am: Briefing and gear up.
10:10-11am: Cleanup
11-11:30am: Debris sort, count, document and disposal.
(Optional) After 11:30am: Mosey our way to the pub for some end of year celebratory drinks and food.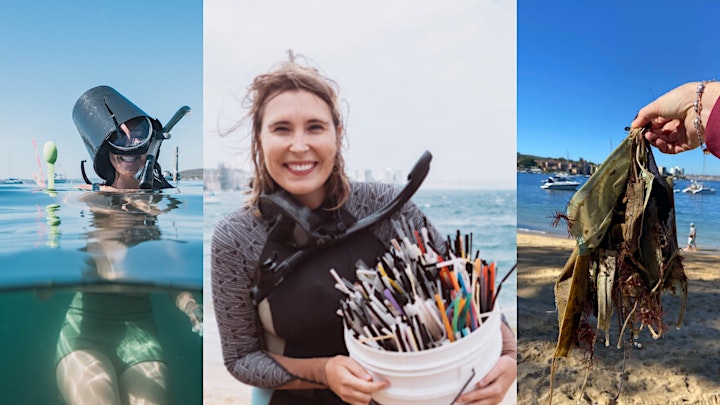 Organiser of End of Year Strawkle
A crew of ocean-lovers dedicated to leaving the ocean better than we found it.
For more information on Operation Straw head to: http://operationstraw.org/