Celebrating our Cairns community!
About this event
You are exclusively invited to come and party with us for a purpose.
Brother Jenkins, Organic Motion and Wholesome Living have teamed up to bring you an evening of information, conversation, feasting, dancing, and good vibes. We want to share with you who we are, what we do and we want to acknowledge and celebrate how important you each are to our vibrant community.
Brother Jenkins has decided to go with a Mexican plant based theme. We're getting excited at the idea of a buttload of locally sourced ingredients to make Mexican delights, chucked across a table for all to feast upon.
There will be music, lucky door prizes, expert permaculture talks by Organic Motion, A short 5 min movie screening from Earth Heroes and talks on living in a Regeneration.
Join in the fun and receive a FREE Ebook from Shay Ryan Douglas, that explores exercises on how we can all live an abundant wholesome life together.
$5 from each ticket will be going towards Earth Care Collective, who aim to engage our local community in conscious, sustainable learning and growing together.
Bar will be open for drinks.
Music by Local Artists Thomas Lowth and Daddy Longlegs.
We look forward to celebrating another great year with you all and to continue the conversations of how we can work together and support each other to grow the incredible Cairns community.
Numbers are strictly limited, so if you want to come and feast and party with us for a purpose, get in quick!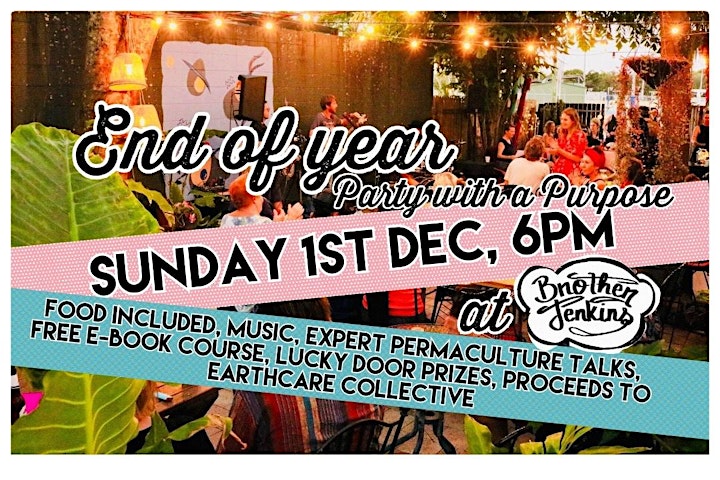 Organiser of End of Year party with a purpose