Description
We are excited to announce our final meetup of the year at Haymarket HQ! There will be a focus on Asia, and how strengthening ties with our close neighbours can be beneficial for hardware startups.
During the night we will:
- Hear from Forcite Helmet Systems and Tekuma, two hardware startups, find out about their product and how an engagement with Asia has been advantageous
- Hear from Haymarket HQ, a not-for-profit startup hub that supports entrepreneurs who want to grow into Asia and the Shenzen Economic Trade Office, an Australian based free business service provider representing the city of Shenzen.
- Engage in a networking session after talks, where you can have some drinks, pizza and get to know fellow hardware and deep tech entrepreneurs.
_____________
Speaker Bios
Alfred Boyadgis - Cofounder, Forcite Helmet Systems
An industrial designer by trade and a tinkerer at heart, Boyadgis cofounded Forcite -- a startup that develops technology for smart helmets. Forcite's custom hardware and software system - called EON - boasts features like communication, HD video, impact-resistant battery technology as well as compiling performance-related data.The system is smart, light and safe. Boyadgis has raised two seed investments totaling $1.1 million from angel groups in Australia and the U.S.

Michael Griffin and Annette McClelland - Tekuma
Michael Griffin & Annette McClelland are the techie & hustler of drone controller startup, Tekuma. Tekuma is developing a one-handed controller for drones that frees up the other hand to focus on the peripheral (usually the camera). Their controller reduces the time, cost & personnel required to fly. It is intuitive, robust & universal. Tekuma went through the UTS:Hatchery+ (Accelerate) program last year and have spent most of 2017 in China doing innovation/entrepreneurship tours, tradeshows, and factory visits. Last week they came back to Sydney after appearing on 'The Next Unicorn' in Shanghai (a Chinese reality TV show compared to Shark Tank vs The Apprentice).
______________
This event is kindly sponsored by Haymarket HQ and the Shenzen Economic and Trade Office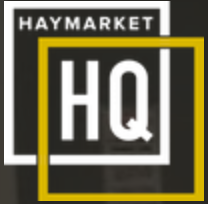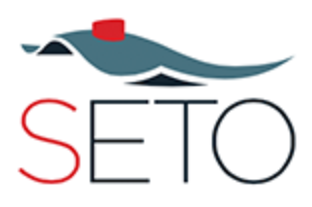 Haymarket HQ
Haymarket​ ​HQ​ ​is​ ​Australia's​ ​first​ ​not-for-profit​ ​startup​ ​hub​ ​supporting​ ​entrepreneurs grow​ ​into​ ​Asia.​ ​​HHQ's​ ​supports​ ​startups​ ​by​ ​providing​ ​access​ ​to​ ​coworking​ ​space,​ ​​ ​experienced mentors​ ​and​ ​strategic​ ​investors,​ ​and​ ​to​ ​a​ ​community​ ​of​ ​like-minded​ ​entrepreneurs​ ​across​ ​APAC. Visit​ ​​our​ ​website ​for​ ​more​ ​details.
Shenzen Economic and Trade Office (SETO)
The Shenzhen Economic and Trade Office (SETO) is an Australia based free business service provider representing the City of Shenzhen, the first Special Economic Zone in China and the largest export city, as well as the center for innovation and entrepreneurship in China. Find out more at their website