EMUG WA meeting: Ultrasound in Critical Care
Description
Emergency Medicine Ultrasound Group WA is proud to present our first Educational and Clinical Leaders Network Meetings for 2018.
Our topic for this session is Ultrasound in Critical Care.
We'll have something for everybody, from absolute beginners to ultrasound nerds, in a social and friendly environment where you can mingle with your fellow ultrasound enthusiasts.
Clinical Leaders Meeting from 4:00pm to be held in seminar room 1.6 (1st floor Education building)
Canapes & Networking from 5:00pm.
Educational Meeting commences at 6:00pm to be held in Lecture Theatre G.3 (ground floor Education building)
Clinical Leaders Meeting: for all those who see how bedside ultrasound changes decision making and management. We discuss the less clinical but equally important, technical/political/nuts and bolts side of using ultrasound by the bedside. Our current meeting agenda includes an update from the last meeting, information about the proposed ASUM CCPU changes including a discussion with the CEO of ASUM, Lyndal Macpherson. Chairperson: Dr. Andrew Toffoli – FACEM, CCPU. Andrew is an ED consultant at FSH and SJOG Midlands.
Canapes and Networking: Come for nibbles and drinks with fellow ultrasound enthusiasts and stay for the expertly curated educational evening. Your ticket includes dinner and drinks to power you up for the evening.
Educational Meeting: a smorgasbord of critical care ultrasound topics and cases caterer to all levels of scanning.
Basic Echo In Life Support – Presented by Dr. Saqib Rana CCPU. Saqib is an ED Advanced trainee, currently working at RFDS WA.
Ultrasound in Pulmonary Embolism – Presented by Dr. Leanne Hartnett FACEM, DDU. Leanne is an ED Consultant at FSH and a keen ultrasound teacher who runs local ultrasound accreditation programs at FSH.
Cardiogenic shock – Presented by Dr. Ash Mukherjee FACEM. Ash is an ED consultant at Armadale Hospital and an enthusiastic POCUS user.
Ultrasound in shock – Presented by Dr. Steve Dunjey FACEM, DDU. Steve is an ED consultant at Royal Perth Hospital where he runs the ED ultrasound unit.
Lung Ultrasound – Presented by Dr. Gaynor Prince FACEM, DDU. Gaynor is an ED consultant at SCGH and has been actively involved in EMUGS since its inception in WA.
FAQs
Who are the target audience?
We aim to target a broad spectrum of health professionals. Although our priority is to cater for Emergency Consultants and Trainees we encourage all health staff whom Point of Care ultrasound is relevant to their practice to come along. This includes encouraging our Sonographer colleagues some of whom may venture into the POCUS field of practice as a future 'SEED'.
Do I have to pay for the sessions?
EMUGs is committed to providing the most educational and informative sessions we can at a reasonable cost. As a Not-For-Profit, we need to cover our administrative costs whilst delivering the meetings, and we seek sponsorship to help cover this. Ticket costs cover venue hire, AV hire and food and beverage and allows us to continue promoting the work of EMUGs.
PLEASE NOTE: If you have any problems getting your CME applications processed please contact us and we will organise a solution that is satisfactory to you.
Do I have to go to all of the sessions?
No. We are aware that emergency and allied health staff have busy work and other commitments. We encourage Clinical Leads in ultrasound to attend the CLM. This includes FACEMs, Senior Advanced Trainees and Medical Officers who have an active role in progressing Ultrasound in the ED.
Is this meeting ACEM CPD accredited?
Yes, like all EMUGs events ACEM CPD points can be accessed via the ACEM website.
Where can I contact the organiser with any questions?
Email romy@emugs.org for all questions/queries.
How can I cancel a registration if I find I cannot now make the sessions?
Email romy@emugs.org and let us know so we can adjust seating and other arrangements. We require a minimum of 7 days notice for a full refund. After this time unfortunately the registration fee is non-refundable.
This Event is Made Possible by Our Fantastic Sponsors
GE Healthcare - Look out for their Great New Ultrasound - The GE VENUE. Simple, fast precise and with their amazing automated shock toolkit.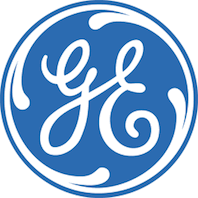 MIPS MIPS' main role is to assist members in the event that there is an adverse outcome in the course of their professional practice. This assistance includes collegiate support and understanding, in addition to the management of complaints and claims against members.