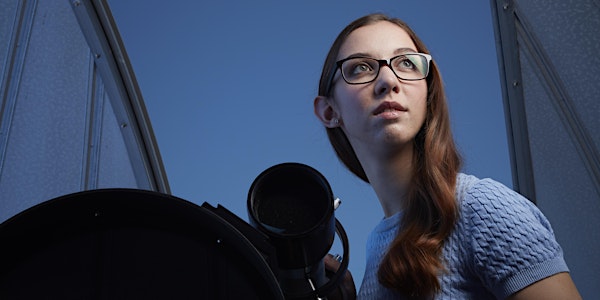 Emu in the Sky – Exploring Australian Indigenous Astronomy
Location
The Event Space at The Connection, Rhodes
30 Shoreline Drive
Rhodes, NSW 2138
Australia
City of Canada Bay Libraries is delighted to invite you to a fascinating talk with astrophysicist and science communicator Kirsten Banks.
About this event
Emus can't fly, but there's an Emu in the Sky. People have been looking up to the stars for a long time, but for how long? Explore a different perspective of the night sky and learn about the amazing history of Australian Indigenous Astronomy.
Kirsten Banks is an astrophysicist, avid science communicator and proud Wiradjuri woman. She has always had a passion for science and a love for the sky, dreaming of becoming a meteorologist in primary school and then an astrophysicist in high school. Kirsten loves to share her passion for the stars and speaks regularly at events, on television, radio, and even makes entertaining TikTok videos about space and astronomy. Currently she is doing a PhD in the field of galactic archaeology, studying the stars of the Milky Way to uncover secrets of its formation and evolution.
This is a free talk, for all ages. Everyone welcome.
Limited places, bookings essential.