Description
We are extremely excited to invite you to the Dolorclast Radial Shockwave Therapy Accreditation Masterclass which will be presented by our Dolorclast Academy trained clinicians. The course content covers the latest RSWT techniques, applications and published studies across multiple diciplines.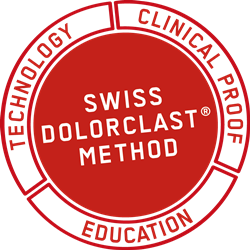 The workshop will be presented by Tina Maio our highly respected Dolorclast Academy trainer. The event will be a theoretical and practical environment with Dolorclast machines available for demonstration and teaching purposes.
Principally designed for existing Dolorclast users who wish to master their SWT treatment modality, including different handle and broader injury/disease applications, this workshop will also appeal to those clinicians who are yet to come on board but who aren't afraid to step outside the box, stay ahead of others and who find chronic tendon and MSK injuries difficult to treat.
Attendance Certificates will be presented to all attendees after the event.
Places are limited to 50 delegates and will be reserved on a first come first serve email confirmation basis.
Presented by: Dr. Tina Maio
BAppSc(P.E), BSc(ClinSc), M(Osteo)
Dr. Tina Maio is an experienced Melbourne based Osteopath with over 20 years experience in the physical preparation and conditioning of elite athletes internationally. She has completing international training with EMS in Singapore and Malaysia under Professor Christoph Schmitz MD, head of Neuroanatomy at Munich University, Germany. Dr. Maio works closely with leading Sports Physicians and uses Radial Shockwave Therapy on a daily basis. She will share the latest research and developments in this field, so if you are a practitioner that wants to stay ahead, book in early as places are limited.
REGISTRATION
The cost of registration, training and attendance fee is $130 and includes snacks, tea and coffee.