Empowering Language for Kids

Thursday, 12 March 2020 from 6:30 pm to 8:30 pm (AEST)
Event Details
Join us for our most popular event!
Perfect for primary teachers, childcare educators, OSHC educators and parents.
► Would you like to learn how to support and teach your children/students to:

- Use language in a more positive and productive way?
- Be the master of their emotions?
- Master their mindset and self-talk when faced with challenges in their learning?
If you answered "YES" to any of the above, then you are in the right place! You are well on the way to discovering how closely positive self-talk, behaviour and attitude towards learning are entwined. Learn how to choose and teach the language that allows you to support your children through challenging learning and emotions.

► What can you expect by attending our event?
We help parents and teachers learn the language the children need in order to become more mindful about their learning, themselves and their relationships. Through teaching this language, children learn to improve their self-talk, learn how to manage their emotions more effectively, learn how to approach challenges with a more positive attitude and mindset, and learn how to embrace mistakes in their learning.
► What does the research say?
Research today shows children have a considerably higher success rate in their learning when their self-talk is more positive and mindful and when they hold the belief that they can develop their intelligence and skills. Improving the language of self-talk has shown children to demonstrate increased resilience and improved attitude towards their learning.
► Join us!
Register now and bring along a friend or two who might also want to learn and empower themselves and the little humans in their care. We look forward to seeing you at the event – please arrive at 6pm for a 6.30pm start.  
SPEAKERS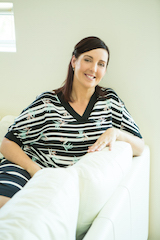 CLARISSA JOHNSON - HIGHLY EXPERIENCED TEACHER, AUTHOR, MINDSET COACH
Clarissa is an advocate for teaching young children to take control of their language and mindset. After many years of teaching, she has learnt that patterns of behaviour, attitudes towards learning and understanding emotions can be significantly impacted by using and teaching children the language that positively impacts their self-talk, self-perception and ability to problem solve. An experienced teacher and author, Clarissa coaches colleagues, students and parents in the power of language and its impact on young lives. She is known for her compassion and genuine approach to life and is committed to teaching and coaching students, parents and teachers who have the desire to change their mindset and live a more joyful life through her personal coaching, online resources and her written blogs.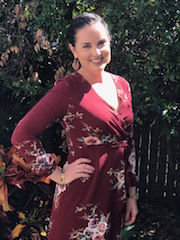 VERONICA COLLEY - EXPERIENCED TEACHER, CO-CREATOR: TALK TO YOUR BRAIN PROGRAM 

Veronica is an experienced teacher and is the co-creator of the 'Talk To Your Brain' Program for teachers. She began her career in South West Queensland before relocating to Brisbane a few years ago.  Veronica's passion and desire to support the journey of young children by positively impacting the mindset of those in her classroom is evident in every interaction and conversation she has. She is an advocate for supporting other teachers and parents to use the growth mindset language in order to empower their own children. Veronica is known for her gentle and encouraging manner and for creating authentic relationships with students, parents and colleagues alike.
When & Where

Carina League's Club
1390 Creek Road
Carina
Brisbane, QLD 4152
Australia

Thursday, 12 March 2020 from 6:30 pm to 8:30 pm (AEST)
Add to my calendar