Description
New Zealand agents, ONE day ONLY
When: Friday the 7th of December 2018
Location: Grand Millenium Auckland, 71 Mayoral Drive, Auckland, Auckland 1010
Start 9am (registration), 9.30am to 4.30pm (finish)


Who should attend?
Anyone responsible for property management business growth and fee maximisation- Leaders, BDM's, Managers and Property Managers.
Ticket Pricing
AU$249 per ticket.
AU$199 for IGT Inner Circle Members
Guarantee- After attending the event if you believe that you haven't received quality information that will assist you we will gladly refund back to you the full price paid for your ticket.
Refund Policy -
You may transfer your ticket to a new delegate by contacting office@inspiredgrowthtraining.com up to two business days outside of the scheduled event at no cost. If you need to cancel your ticket(s), please note the following:
– All cancellations will incur a AU$55 administration fee plus international bank transfer fees.
– No refunds will be given for cancellations made less than 7 full business days prior to the event date. Event 'no shows' will not receive a refund.
– Inspired Growth Training, our presenters and representatives will not be held responsible under any circumstances for any out of pocket expenses such as travel, flight costs and accommodation.
All about Darren Hunter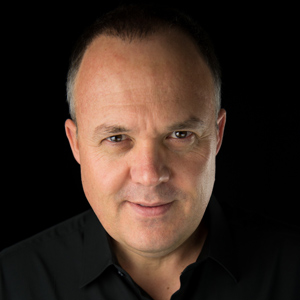 Darren Hunter from darrenhunter.com and inspiredgrowthtraining.com based in Adelaide South Australia is a national and international property management trainer, expert and leading industry authority in fees and overcoming fee discounting.
Darren as a Property Manager.
As a full time property management consultant and trainer now for over 12 years, Darren has previously worked as the state (network) property manager with one of Australia's most respected real estate brands - recruiting, training, implementing policies and procedures and managing 28 property managers in 18 regional offices over South Australia and the Northern Territory. In 2006 he wrote the national property management policies and procedures for the third largest PM company in Australia.
On the National Stage.
Darren presents seminars around Australia ranging in topics from; new business and fee justification scripts and dialogue, rent control and time management strategies, rent roll value and income maximisation, market fee updates, inspections, tenant selection, recruitment and correct interview technique plus many more 'hot topic' property management training sessions.
Darren has presented a number of conference sessions for the Leading Property Managers of Australia (LPMA), the Leading Property Managers of New Zealand (LPMNZ), also presenting for the Real Estate Institutes for WA, SA, NT and NZ plus also delivering conference and seminar sessions for a number of state and national based brands over 12 years.
Facebook Domination in Property Management.
Darren's Facebook page (facebook.com/darrenhuntercom) also has the largest property management following (over 19,000 fans) in Australia and New Zealand, and the third largest globally, feeding his audience with regular tips, articles, expertise, industry discussion and of course, effective Facebook Ads.
On the International Stage.
Darren was also an invited speaker at the Florida Association of Residential Property Managers (FARPM) in Florida in 2009 and again in 2010.
Darren was also the keynote speaker with the NARPM Atlanta Chapter in September 2011.
He also presented for the NARPM Texas Chapter in San Antonio, Texas in June 2014, speaking on time and stress management keys to property managers and business owners.
Darren also returned to Texas and spoke to agents in San Antonio and Houston in November 2015, and also delivered sessions for the NARPM Virginia Chapter at their annual conference in February 2017, all on fee maximisation strategies.
Darren returned with Deniz to Orlando Florida in February 2018 and delivered 'Geared for Growth' to the NARPM Orlando chapter (the largest NARPM Chapter in the USA).
Darren's contribution to knowledge around the globe
Darren is a recognized expert nationally and internationally and has contributed various articles to printed and online publications including the 'Residential Property Manager' (AUS online), The Property Management Journal' (AUS), 'The Residential Property Manager' (AUS), 'Leased' (AUS) as well as 'PM2' (NZ), 'Florida Association of Residential Property Managers' Magazine (USA) and the 'Canada Apartment Manager' Magazine (Canada).
All about Deniz Yusuf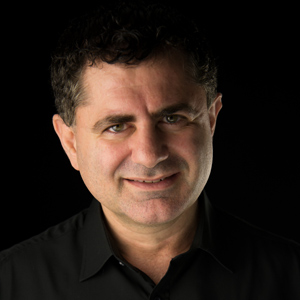 Deniz Yusuf from bdmcoach.com.au and inspiredgrowthtraining.com is from Nowra on the South Coast of NSW Australia just a few hours' drive south of Sydney.
Deniz started in fruit.
After Deniz left high school he was a fruiterer working in his family business where he sold fruit for most of his working life. One lesson he learnt on the job is "There are no emails in fruit!"
If a new coffee shop or restaurant opened, Deniz had to call them or go and visit to get their business.
It is this mindset that has made him a successful coach in the BDM space.
Deniz personally signed up 900 Properties in 4 years
Deniz believes the real estate industry can be operated on the same concept.
It's all about asking for the business and knowing what experience you can give your clients. He says real estate is not just about collecting rent and charging a fee, but about what services and products you can provide your clients and how much money you can save them if they use you or your services. Deniz enjoyed being an agent and now loves showing others how they can succeed too.
Deniz's claim to fame as a Business Development Manager came when he personally signed up 900 doors over 4 years in a residential town of 30,000 people. Quite an achievement!
Further he took out the LPMA (Leading Property Managers of Australia) BDM of the Year Award for 2 years in succession in 2012 and 2013.
Again, quite an achievement.
On the National Stage.
Further, Deniz's coaching clients sign up approximately 300 doors per month collectively, by following and implementing his strategies.
Deniz now consults, trains, mentors and key-note presents to agents across Australia, New Zealand and the United States, through Inspired Growth Training and BDM Coach. Deniz finds training agents to achieve the best possible outcome they can is very rewarding.
"Seeing them achieve their goals or win awards they never thought they could inspires me to be an even better Coach. My goal is your future, as I inspire, I get inspired".
Deniz excels at assessing real estate teams and finding the 'blockage' in an office that may be stopping them from achieving the new business numbers they desire. He says most of the time offices can be so close to getting it right, and it's just a matter of tweaking a thing or two. After it is fixed, it is then about continued consulting and mentoring so they can become the best in their field.
His focus is now growing other people's rent rolls, and mentoring agents to become market leaders in their area.
On the International Stage.
Deniz also presented for NARPM San Antonio and also the PM Grow Summit in Florida in January 2017 and was highly rated as one of the best speakers at this event.
Further Deniz presented 'Geared for Growth' in Orlando Florida in February 2018 along with Darren Hunter to the NARPM Orlando Chapter.