Featuring presentations, panel discussions, workshops and networking events for industry and jobseekers.
About this event
Multicultural Australia's 2021 Employment Expo s focused on the theme of Growth and Collaboration.
The 2-day Expo will feature presentations, panel discussions, workshops and networking events, and opportunities for refugee and migrant jobseekers to connect with government, industry employers and the education and training sector.
The Expo agenda is outlined below;
Tuesday 22 June morning sessions 8:30 -12:00; Job Hunting skills, and Retail focused Industries
Tuesday 22 June afternoon sessions 12:30 - 5:00; Health and Emergency Services Industries
Wednesday 23 June morning sessions 8:30 - 12:00; Training, owning a business, Hospitality Industries
Wednesday 23 June afternoon sessions 12:30 - 4:30; Construction, Engineering, & Regional Jobs
Participants need to book for each part-day sessions on Day One and Day Two. To attend a full day, please select both Morning Session and Afternoon Session
If you're an employer or stakeholder and would like to attend, please email welcomeworkforce@multiculturalaustralia.org.au.
Please note that the Employment Expo now has child minding facilities for children under 6.
Just a reminder that if you feel unwell or have any Covid symptoms, please do not attend any in-person sessions at the Employment Expo.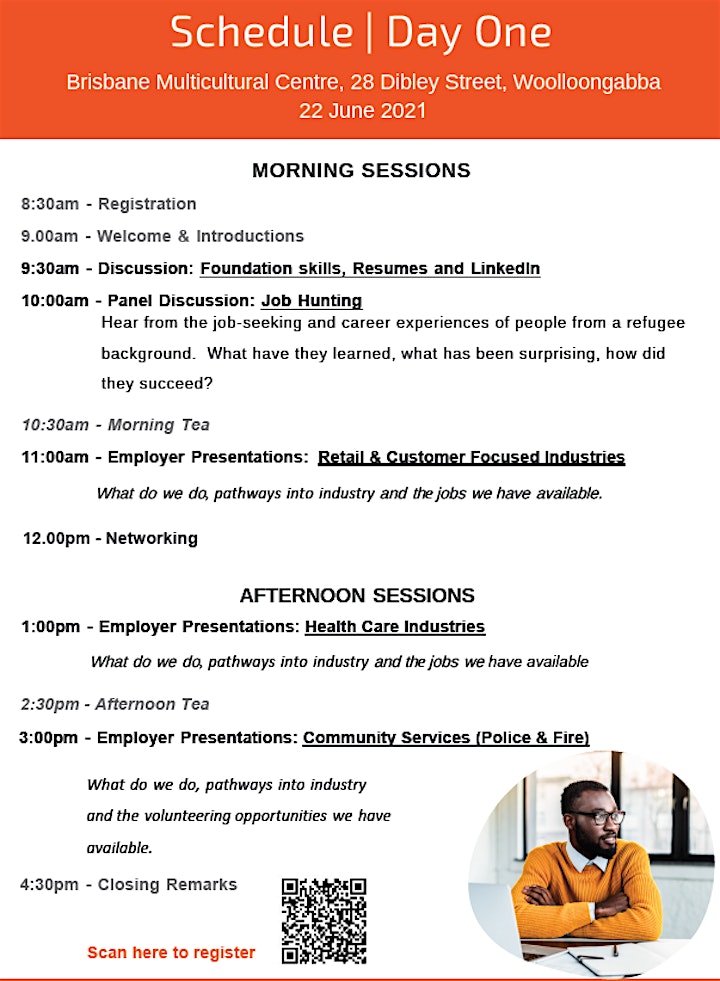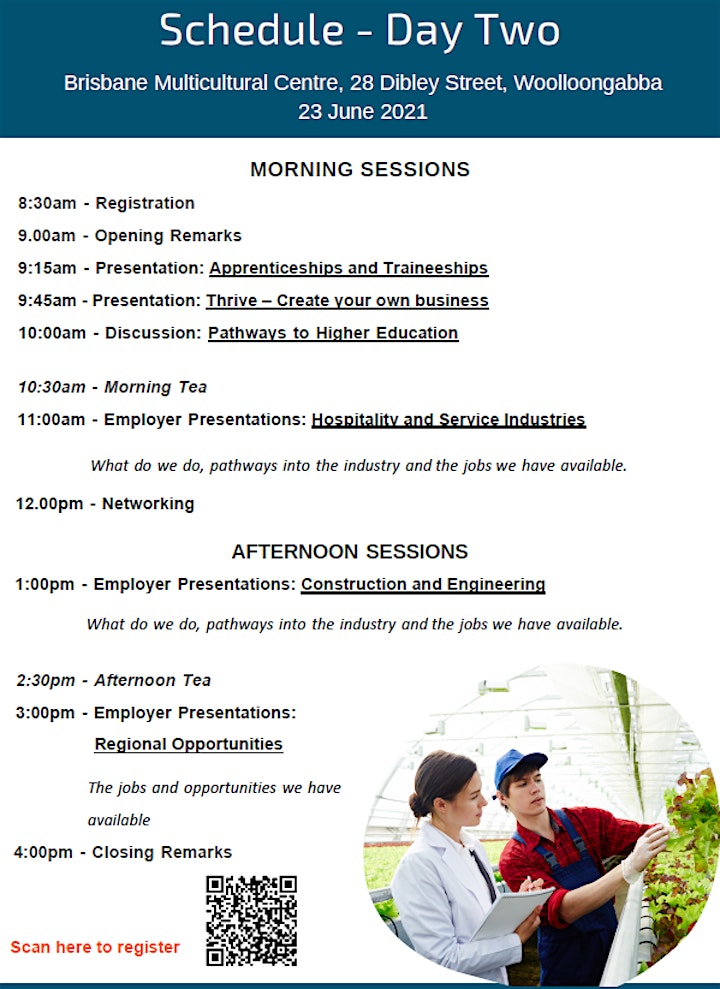 Organiser of Employment Expo 2021: Growth and Collaboration
We help more than 5000 new Queenslanders a year study, work and connect with their neighbours. We also work with individuals, communities, business and government to help build a more welcoming Queensland through advocacy, cultural training and community events that bring people together, foster understanding and recognise the valuable contribution that new arrivals and migrants make to Queensland.