Employment Branding: Clear, Compelling and Consistent Promise.
Description
Well-articulated Employment Branding is critical for talent attraction and engagement.
Strategically-crafted, combining brand identity, personality, values, cultural attributes and much more, it drives engagement from teams internally and customers externally. Improving both employee experience and positioning, and acting as a buffer during times of flux, such as workforce transformation repositioning and/or restructure.
Join us at this insightful event, as Jo Woodfield guides guests through a highly adaptive framework and best-practice processes to build and socialise employer brands.
Discover why, how EVPs establish mind-share, credibility and differentiation; enabling organisations to become far more competitive in race to win over prized talent. Develop employment branding that not only captivates and inspires your current workforces; but entice world-class talent to come and work for your business too.

---
LEARNINGS OV

ER LUNCH
Criticality of employer branding to talent management; attract & recruit the best people; encourage loyalty, inspire top performers and drive brand advocacy.
Employer Brand Strategy - best practice processes crafting EB in a most agile way. Ticket price incl. copy of The Higher Mix's proven, easy-to-implment EB Framework.
Understand more about truly distinctive, resonant EVPs: mechanics of how to design | develop | claims test | anchor Employee Value Propositions (EVP) - your company's unique 'People Proposition'.
Process-build phases (employment branding crafted the right way.) From competitive EVP assessment, design to full scale execution and implementation. Tactics to enhance, execute and socialise Employer brands.
Compelling Brand Communications (EVP & Employee Comms) and Technology. Directly tap target markets and candidate communities with high quality, brand-aligned content. Ideas on different communication methods, collaboration opps, along with some of the technology must-haves to help your brand cut through the noise.
Metrics; monitor & measure ROI of your Employment branding effort; and
From our experience, potential pitfalls associated with implementation & internalisation, and even talking the business case, relaying its value (benefits) to execs.
HURRY NUMBERS LIMITED TO 80 ONLY.
---
ABOUT THE PRESENTER: JO WOODFIELD
Your guest presenter is Jo Woodfield, a national authority on Employment Branding. Owner and Director of The Higher Mix, a respected organisational and employer brand expert, Jo has personally led, consulted and delivered outcomes across multiple number of rgionarl and national brand programs, for a vast array of blue chip clients in the mining, engineering, retail and government sectors.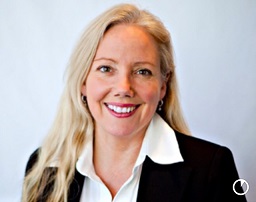 Jo manages the large The Higher Mix team of organisational effectiveness consultants, agile digital practitioners and analysts, as they guide client companies to improve their brands (employer and company), marketing (strategic | digital offers), transformational change agendas and leadership.



CONTACT JO:
Tel: +61 438 193648
Mail: jo@thehighermix.com
Web: www.thehighermix.com