Employee Ownership - Learning from Company Stories

Wednesday, 11 November 2015 at 1:00 pm (AEDT)
Event Details
Find about employee ownership and how it works in private companies that have implemented and operated it well.

David Stephen has been the Managing Director of acQuire Technology Solutions Pt Ltd since May 2014, having previously held the roles of CFO and Finance Director since 2003. David is also the Finance Director of acQuire's Parent company, Metech Holdings Pty Ltd.  In these roles David was heavily involved in researching, planning and implementing the process for the succession of ownership of the group.  acQuire works in the mining technology sector and in previous roles, David has been in senior financial roles in Technology, Retail and Manufacturing companies as well as starting his career in a Big 4 Accounting Firm.  He has worked in Australia, New Zealand and the UK and has extensive experience in working across borders with multiple jurisdictions, time zones and cultures.
He will be discussing the following:
The process that let us to decide to

plan the succession of ownership of the group to the employees.


The decisions we made and why we did so

The post implementation issues that we didn't see coming

On-going issues

What would we do differently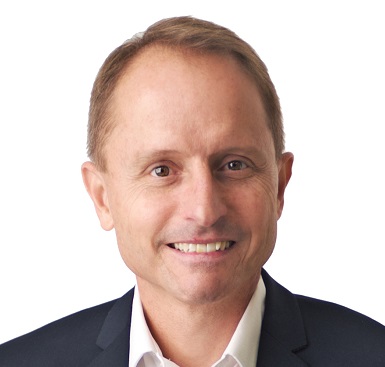 After completing his PhD in Engineering at UWA in 1995, Steve Neubecker joined the consulting firm Advanced Geomechanics while it was in its formative year.  He worked as an engineer on many technically complex projects, and joined the Board in 2003.  In 2005 he became the Company Secretary and was responsible for administering the employee ownership scheme during a period of substantial growth for the company (while balancing other responsibilities in business administration and engineering project management).  The company grew to about 70 fulltime professionals at its peak in 2013 (with 29 employee shareholders), at which point the company pursued a sale process.  During the 12 month company sale process and due diligence period, Steve was one of the nominated Sellers' Representatives and was responsible for shareholder engagement throughout.   A sale was completed in 2013 and Steve served as General Manager of the merged entity until 2015.
He will be discussing the following:
Background and philosophy of ownership scheme




Administration of the scheme

Issues with implementation of the scheme

Sale process and shareholder engagement

Cultural observations between employee owned and non-employee owned companies
Organiser
Employee Ownership Australia and New Zealand

EOA: making it your business 

Employee-ownership results in more cohesive, engaged and productive workplaces and contributes to economic development and national wellbeing. 

Employee Ownership Australia and New Zealand (EOA) is a lean member-driven not-for-profit centre for excellence, uniquely supporting broad-based employee share-ownership and participation at all levels of our society.

EOA is an an active voice in research and public policy ensuring our members can influence Government and other decision-makers in crucial areas like supporting start-ups and increasing employee share-ownership take-up through appropriate tax and other reform.

Our membership represents a diverse range of interests including listed companies, small-to-medium-sized-enterprises (SMEs), co-operative and mutual enterprises (CMEs), specialist consultants, academics and individuals who all share an interest in the development and growth of employee-ownership in the region. 
EOA provides exceptional service to our members. Find out about the benefits of joining our community today: