Description
Why would Emotional Intelligence (EI) matter to great leaders? Because having EI makes great leaders.
A leader who is able to gauge the needs of his or her team members through deep empathy is able to create a workplace with greater collaboration, communication and workplace productivity.
The five elements of EI can catapult a manager to success:
Self-awareness
Self-regulation
Motivation
Empathy
Social Skills
In this reflective talk, discover what emotional intelligence is and how it's fundamental to the success of your work life.
Moderator: Robyn Johns, Senior Lecturer, Management Discipline Group, UTS
Speakers: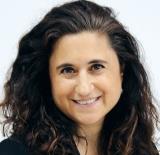 Rachel Setti, Rachel Setti Consulting
Rachel Setti is a Sydney based organisational psychologist, coach, psychotherapist, trainer and speaker. With over 20 years of international experience, Rachel enables corporate clients to maximise talent, and empowers busy managers with the tools and techniques needed to enhance their leadership, interpersonal impact and communication.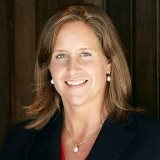 Katharine McLennan, Cochlear
Katharine McLennan's combined career spans corporate strategy, operations, talent/leadership development and self transformation. Her most recent corporate roles have included Head of the QBE Global Leadership Academy and Executive General Manager, Talent and Business Unit HR for Commonwealth Bank of Australia. In addition to these corporate roles, Katharine has spent the last 14 years as an executive coach and leadership facilitator serving the Top ASX 50 clients of Heidrick & Struggles, Johnson, Mettle and PricewaterhouseCoopers, where she focused on C-suite preparation, development and succession planning.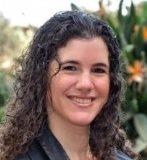 Deanna Chesler, PwC
Deanna has over 13 years audit and advisory experience at PricewaterhouseCoopers across the insurance, investment management as well as the banking and capital market sectors in Australia and South Africa. Deanna is on the PwC Diversity and Inclusion Committee and is involved with the Women in Finance at Citi Toastmasters Club. She has 3 young sons and keeps fit by running and cycling.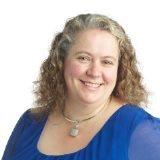 Ros Tregurtha, Fairfax Media
Ros is a highly experienced human resources professional and industrial relations specialist at Fairfax Media. In her current role as HR Director for the company's Australian Publishing Media division, she is involved in supporting key metropolitan mastheads and publishing operations including for The Sydney Morning Herald, The Age and The Australian Financial Review. She performed a key role in the transformational change program at Fairfax Media supporting a three-year restructuring and organisation improvement program, Fairfax of the Future. Prior to Fairfax Media she worked at the CSIRO in HR roles and volunteered in Samoa for the Public Service Commission as part of the Australian Youth Ambassadors for Development Program.
By entering this event you agree that UTS, Business Practice may use photographs or video footage taken of yourself during the event for marketing purposes including DVD production, posting on UTS Business Practice website and or social media platforms, or for future UTS, Business Practice events.
For any queries please contact: