A 2-hour HIGH IMPACT program to support children to be emotionally free! Session 1 Sold-Out: Limited Tickets for Session 2
About this event
SOLD OUT MAY 31ST... Session 2 = June 14th Book Now.
The greatest challenge facing our kids exists within themselves.
It is our responsibility to empower children with the opportunity to develop emotional intelligence.
We all want the best for our kids, but there needs to be a BIG SHIFT in how we support their emotional development and it has to happen now!
A 2-hour HIGH IMPACT program that has transformed over 35 schools and 7500 students in the last 2 years with Smile Teachers. This amazing work also earned me the 7News Young Achiever of the Year Award and I'm a South West local .
My mission is to empower every child with essential emotional intelligence so that they navigate life with grace and ease, forever.
***please note this is event for adults only
You'll receive worksheets, recordings and other resources to support the journey well beyond this event.
I will be sharing my signature process for alleviating "the funky stuff" from kids' mindsets and when you get it, they get it.
This special event will empower you to confidently address:
-overwhelm and anger
-anxiety (delete this word for good)
-low confidence and self-esteem
-distraction and focus
-empowerment + growth mindset
Backed by extensive science with a little spirit and masses of energy strategies.
It's so important that we instill these life-changing skills into the classroom and home. You can be the role model they need!
Students' minds are like clay- mouldable, malleable and receptive to new ways of thinking, BUT, they're only going to change when you change the way you do things.
Make it fun.
Highly interactive.
Exciting and high energy.
Repetition + Emotion = Impact.
Be the change you want to see in the world.
NOW is the time to raise your awareness so that you can best support children's emotional growth.
We all want the best for our kids, but there needs to be a BIG SHIFT in how we do this stuff and it has to happen now!
Whether you are a teacher, parent, child care worker, or anybody that simply cares about the future of kids.
This workshop is for you...
The cultural landscape has become a complicated mess for kids and even more concerning for teachers and parents who often stand by feeling helpless.
Uncontrollable outbursts, overdiagnosis of ADHD + anxiety, and poor emotional hygiene are more common than a runny nose for our little light beams.
Gadgets, technology, and mainstream media are bombarding their fragile minds with a constant stream of confusion and subliminal activators that often go unnoticed.
Check out www.smileteachers.com.au/schools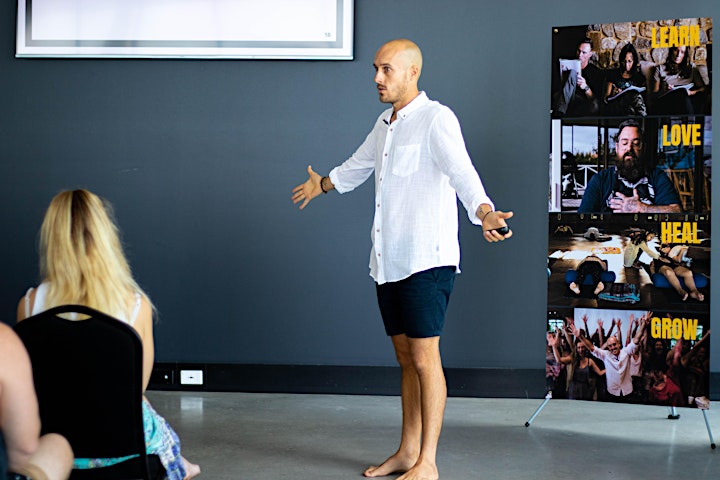 Organiser of Emotional Development Masterclass Session 2- Margaret River