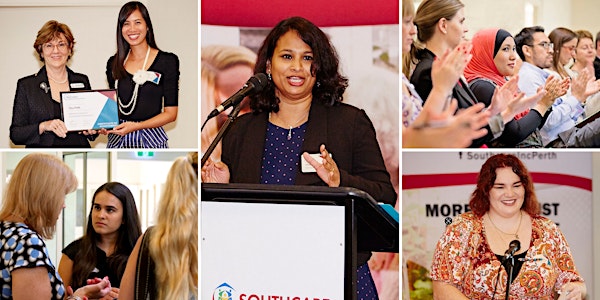 Emerging Leaders in Governance Program Spring 2021 Breakfast Launch
Location
Southcare Central
Corner Pether Rd and Bickley Crescent
Manning, WA 6152
Australia
Emerging Leaders in Governance Program Launch
About this event
Emerging Leaders in Governance Program Launch
We invite you to celebrate the launch of our second Emerging Leaders in Governance Program for 2021. This program is specifically for young women (40 years and under) from culturally and linguistically diverse backgrounds and Aboriginal and Torres Strait Islander young women, with support from Department of the Prime Minister and Cabinet's Office for Women.
This is an opportunity to:
Introduce your organisation and be seen as an employer of choice and a leader in the NFP sector.
Meet this program's participants and have conversations with emerging leaders about the benefits and challenges of serving the NFP sector.
Ask participants questions such as "What are young people looking for in an employer?", "What type of Board are you interested in and why?" or "What do you see as the challenges for the sector?".
Scout for future Board members, Board trainees and staff!